By Emily Gray
Published 18/12/2020
If you haven't done your Christmas food shopping yet or are looking for foodie gifts then forgo the supermarkets and head to one of London's many delis. From a taste of rural France, to London's original Jewish deli, here are seven of our favourite: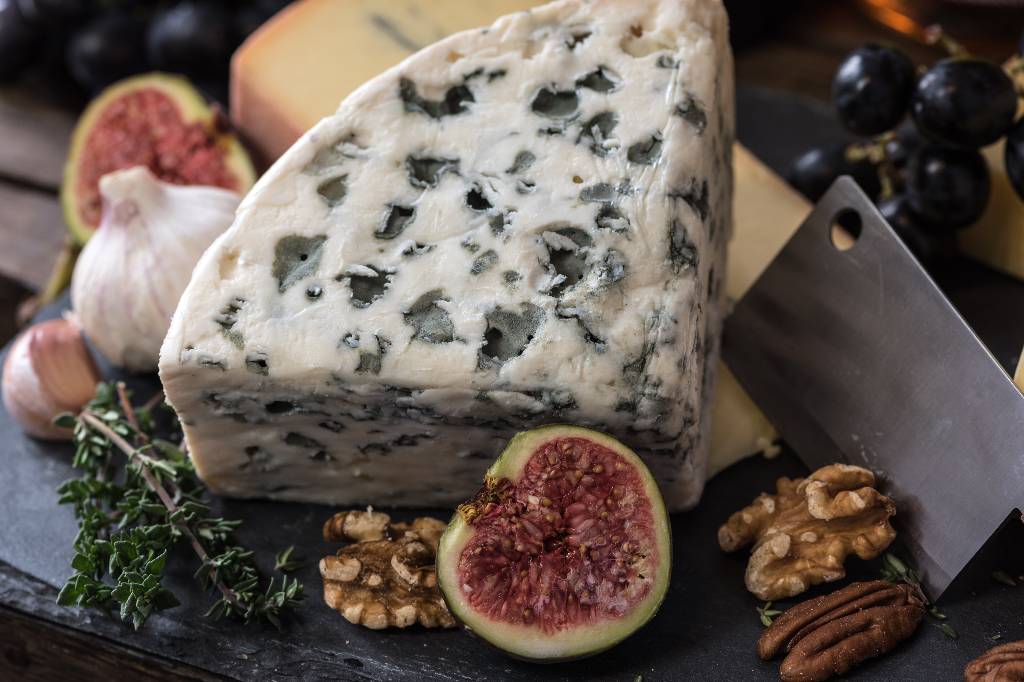 Colette
Situated on the Fulham Road, luxury deli, Colette is serving up a taste of rural France with a whole host of luxury produce. You'll find seafood, cheeses, cellar-aged charcuterie and ready to eat gourmet dishes made from using the finest and freshest ingredients. When it comes to hampers, they're not just for Christmas, throughout the year they have afternoon tea themed hampers, a picnic hamper and a fondue hamper. And for when we can host dinner parties again, they can plan, design and prepare your perfect dinner party menu - just don't go trying to pass it off as your own cooking…
315 Fulham Road, Chelsea, SW10 9QH www.colette.co.uk
R Garcia & Sons
Looking for Spanish produce? Then you need to head to the iconic R Garcia & Sons. Founded in the 1950s, R Garcia & Sons' (on Portobello Road) shelves and deli counter are stocked with everything from jamon, charcuterie and Manchego cheese to Torres crisps (the black truffle is a must), smoked paprika powder, plump olives, tins of anchovies and Spanish wines.
248-250 Portobello Road, Notting Hill, W11 1LL www.rgarciaandsons.com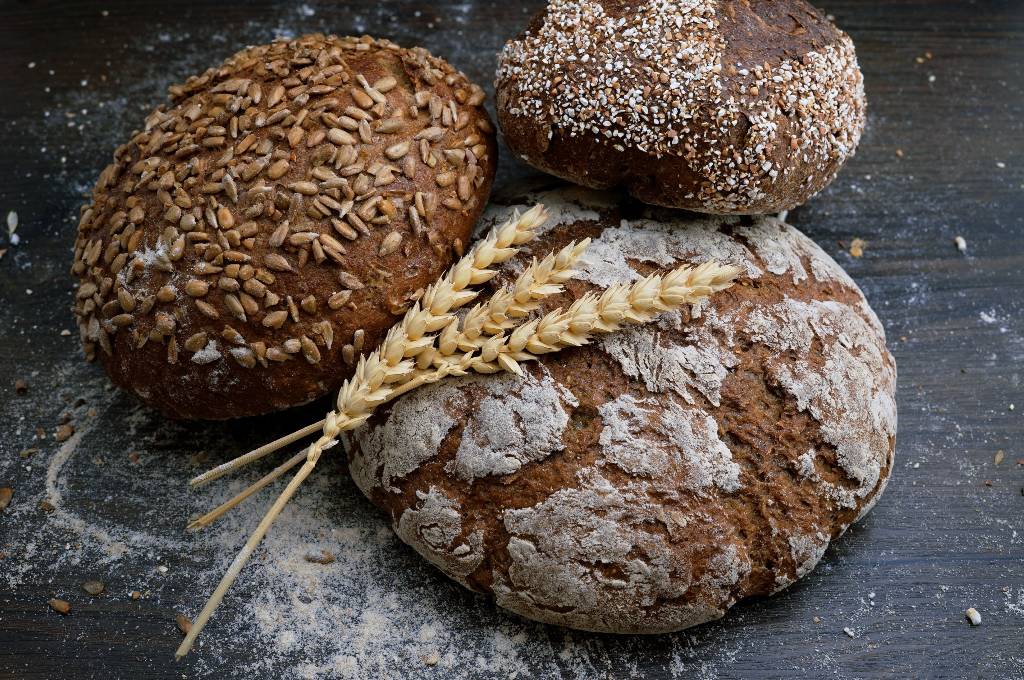 De Beauvoir Deli
Founded in 2009, De Beauvoir Deli, serves up homemade food with luxury and artisan groceries with an emphasis on local brands and start-ups. You'll find the likes of Dusty Knuckle Potato Sourdough, Fine Cheese Co Waxed Cheddar, condiments from Tracklements, Brindisa Arbequina Olive Oil, Tom's Pies and Husk & Honey Oat & Nut Granola - we could go on but it's making us rather hungry... They also make and serve sandwiches, cakes, soups, salads and have a range of hampers and catering options.
98 Southgate Road, London, N1 3JD www.thedebeauvoirdeli.co.uk
Lina Stores
Established in 1944, by Lina, 'a formidable lady from Genova' Italian delicatessen, Lina Stores has been trading out of 18 Brewer Street for over 75 years. Their aim is to serve the best that Italy has to offer and they're certainly doing just that with their fresh pasta, olives and antipasti, sausages, meats, Sicilian Cannoli, olive oil and spirits. Come Christmas you can stock up on Panettone, Panforte and Pandoro and Lina Stores homeware as gifts.
18 Brewer Street, Soho, W1F 0SH, www.linastores.co.uk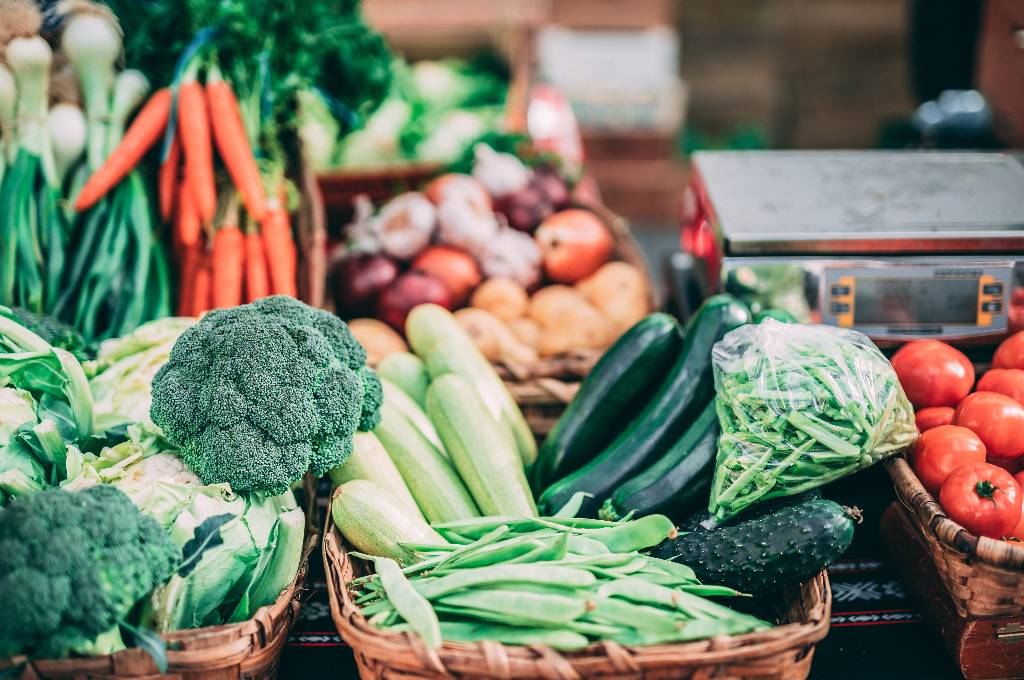 Partridges
'Good things for the larder' was Patridges' slogan when it opened in 1972 and it still is. A family-run business and Royal Warrant holder, Patridges gained a reputation for selling the highest quality foods from both British producers and foods and wines from across the world. As well as managing the Duke of York Square Fine Food Market on Saturdays, they also endorse a number of products from Startisans, independent food businesses.
2-5 Duke of York Square, Sloane Square, SW3 4LY, www.patridges.co.uk
Panzer's Delicatessen
Recognised as London's original Jewish deli, Panzer's first opened in 1944. They're famed for their Scottish smoked salmon and freshly baked bagels (of which there are 7 types), which customers travel far and wide to try and their challah, whose recipe is a safely guarded secret. They offer a huge assortment of produce and products, ranging from store cupboard essentials and Kosher items to American foods, charcuterie and a big selection of hampers and gifts.
13-19 Circus Road, St John's Wood, NW8 6PB www.panzers.co.uk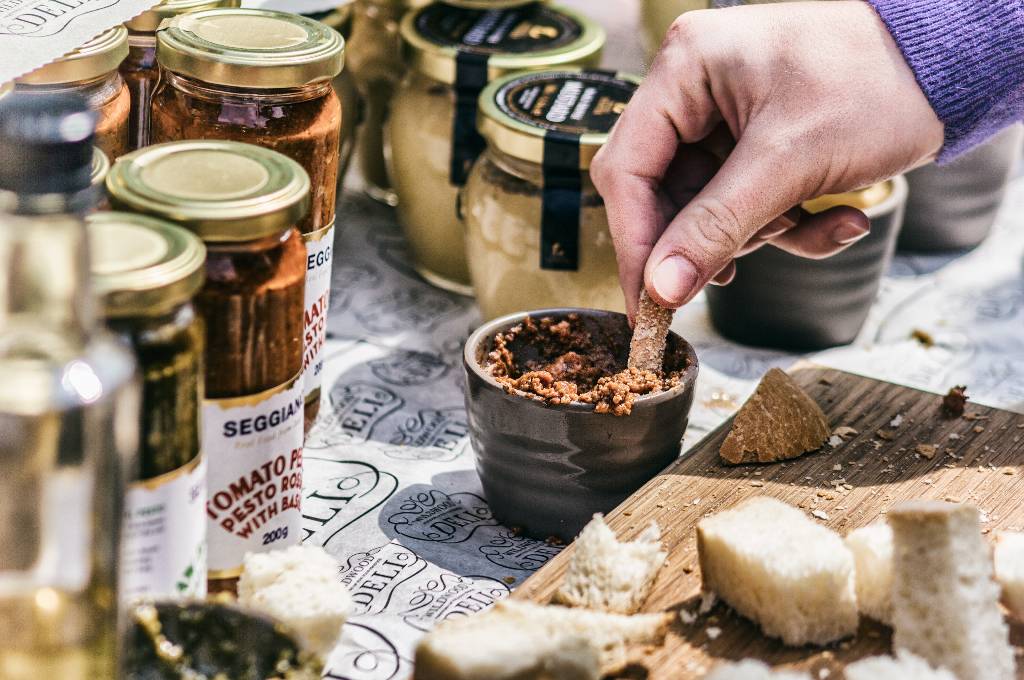 Honey & Spice
Just across from the Middle Eastern restaurant, Honey & Co is their deli, Honey & Spice, which they describe as 'our dream grocery store'. You can stock up on everything you need for dinner and extras like spice mixes and dry store ingredients which are harder to come by and freshly made tagines, salads, bakes and dips, cookies and ice-creams. As well as enamel Turkish coffee pots and falafel scoops!
52 Warren Street, Fitzrovia, W1T 5NJ, www.honeyandco.co.uk