How it Works
We bring together discerning clientele and London's most exceptional
and reliable businesses and suppliers.
I'm looking for a product/service
I'm a high-end supplier
Search
.
Search our comprehensive directory of vetted high-end suppliers to find the Listique Partner who meets your requirements.
Tip: There's probably more than one!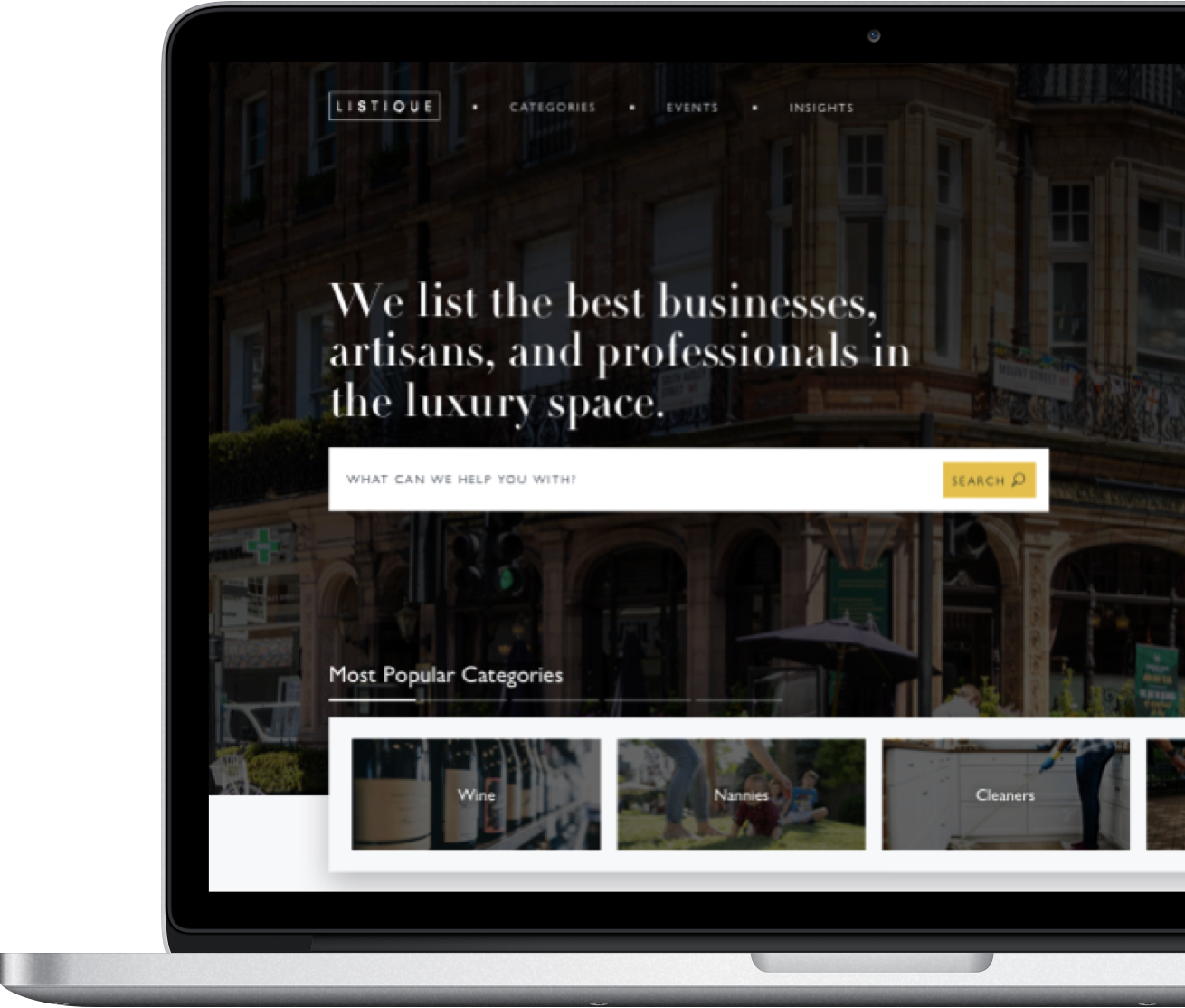 Contact
.
Contact as many partners as you wish. Our helpful form makes introductions easy.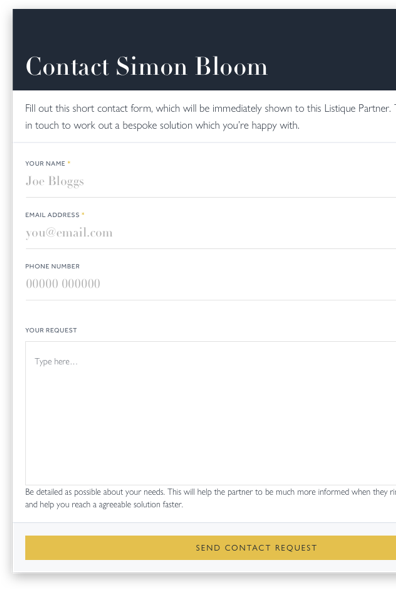 Apply
.
Submit an application to become a Listique Partner. A real person will review and vet your credentials carefully, before deciding upon approval to join.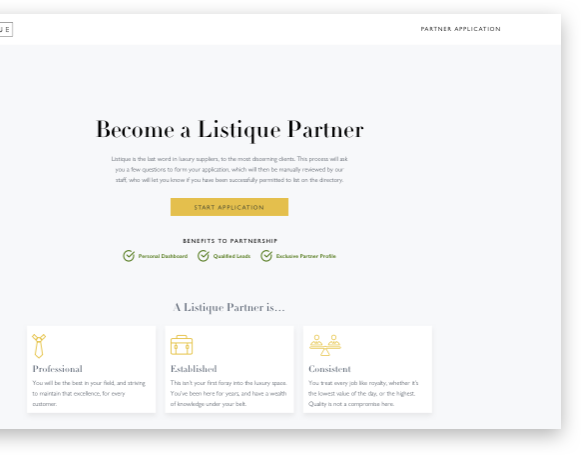 Create
.
Customise and create your listing to put your best foot forward. We charge an annual subscription, so you can predict costs and are free to get as many leads through the platform as possible.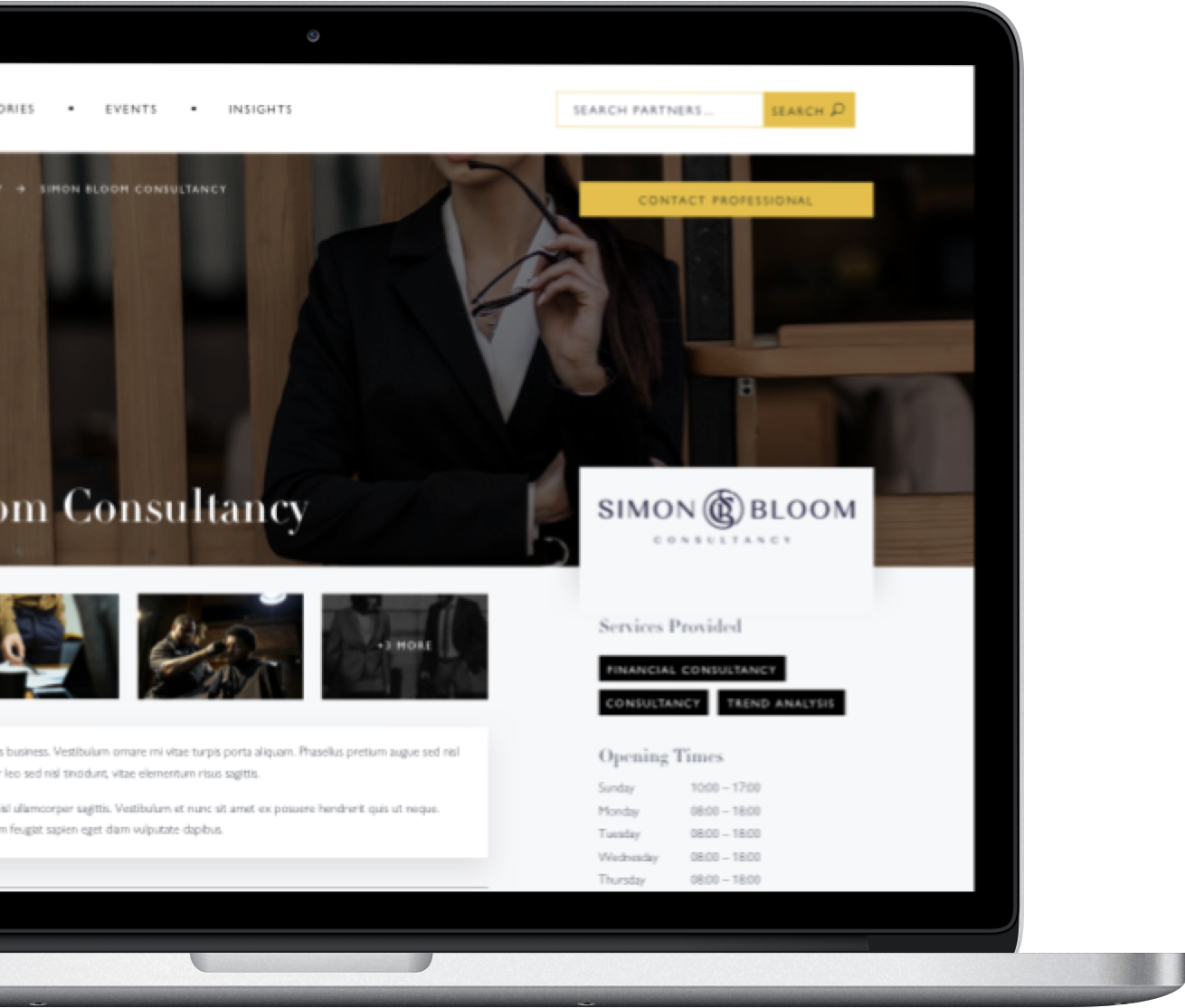 Finally
...
When you're both happy with the agreement, simply confirm... and get the best of London.
Search for the best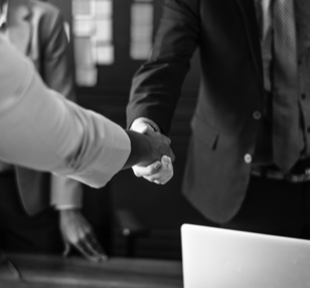 Finally
...
Talk to leads and see how you can service their requirements. Reach an agreement and grow your business!
Apply for Partnership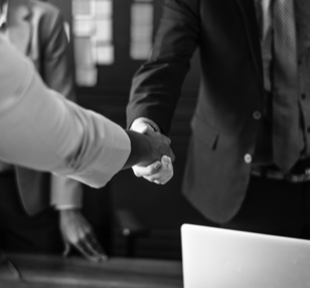 Call us if you have any questions, or have a live chat...