By Emily Gray
Published 15/9/20
Any other time, London Fashion Week would be the time that the world's fashion elite would descend on the city for a week of shows, parties and sartorial showcasing. Except this is 2020, so the norm is out and the new 'normal' is in.
That doesn't mean though that the British Fashion Council has done away with LFW September 20 though, far from it. The week is still going ahead from the 17th -22nd September and just as we all took to Zoom/Microsoft Teams/Google Hangouts (delete as appropriate) for work, so are the models and the designers. Well that's to say there are going to be digital activations alongside socially distanced physical events and collection launches, films, podcasts.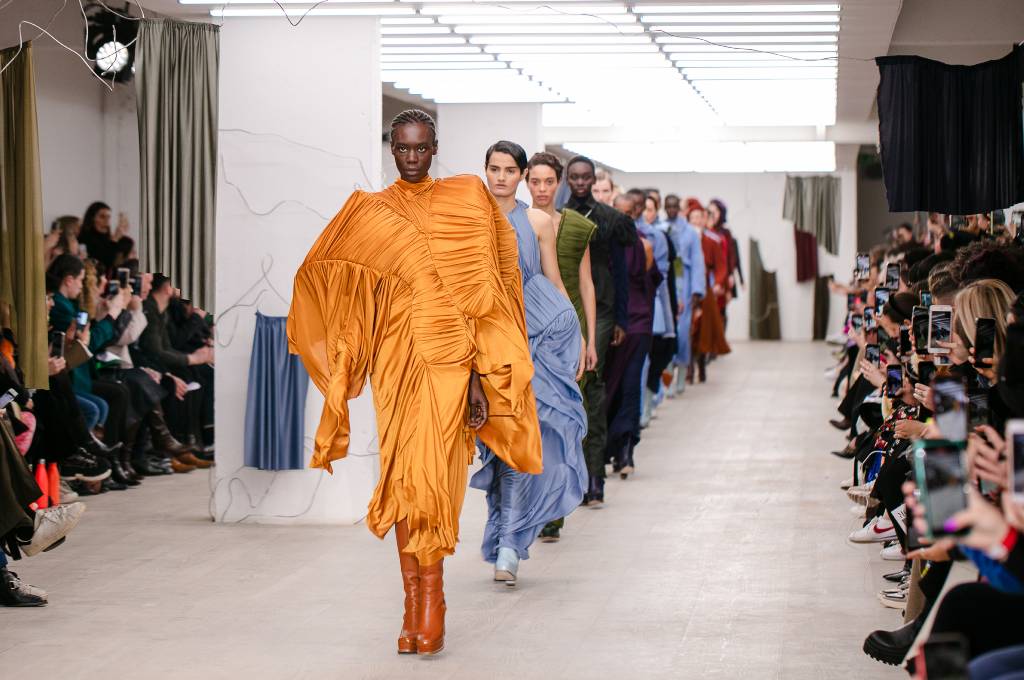 Image: Richard Malone AW20 FoH (Eeva Rinne, British Fashion Council)
There are over 80 designers taking part in the gender neutral showcase and 50 of these will be digital only activations that will be accessible to all on the London Fashion Week site. Kicking off will be Burberry with a livestream at 1pm on Thursday 17th September. Other designers that you'll be able to watch include Vivienne Westwood, L.Y.P.H, Temperley London, Lupe Gajardo 8oN8, Richard Malone and Robyn Lynch. You'll also be able to watch panel discussions with Choose Love and the Evening Standard will be bringing their renowned feature 'My London' to life, with Digital Fashion and Beauty Editor, Chloe Street interviewing Eudon Choi from his home in Hoxton.
As for the physical events, they'll be a more succinct schedule of exhibitions, catwalks, salon shows and appointments with designers such as Paul Costelloe, Victoria Beckham and Emilia Wickstead hosting appointments and catwalks from Mark Fast, Bora Aksu and Pronounce.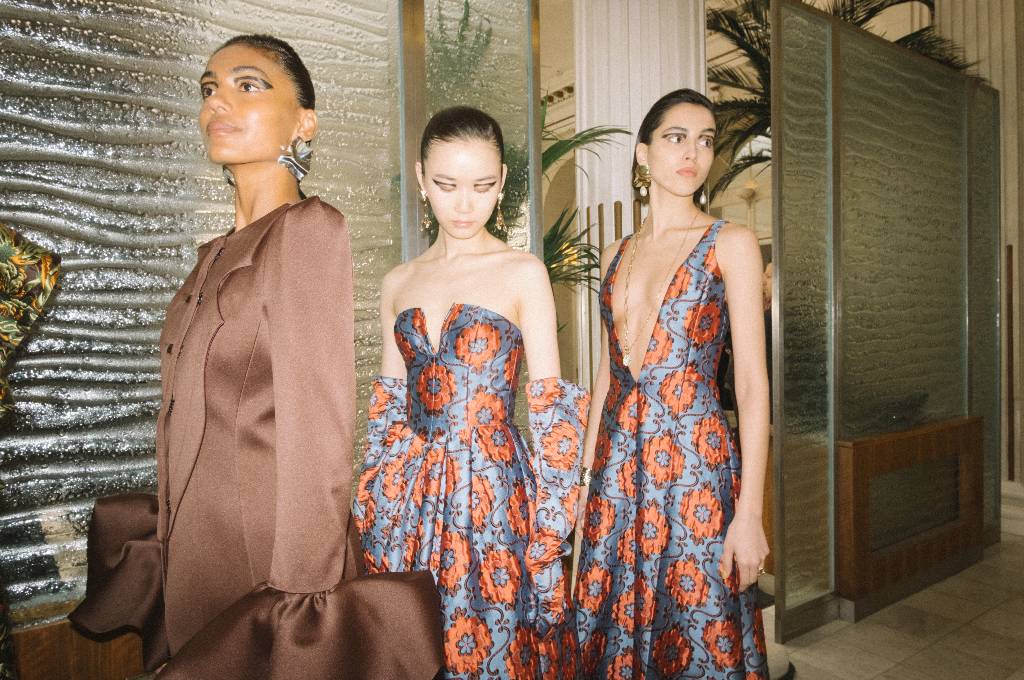 Image: Richard Malone AW20 FoH (Eeva Rinne, British Fashion Council)
After a year where living in your PJs (There are some PJs you can definitely wear inside and outside - discover them here.) became pretty much acceptable, LFW is giving us something to look forward to, a reason to get excited about the fashion to come.
You can see the full schedule here or discover London's finest luxury ateliers here.