Published 5/12/2021
The first thing you notice as you walk off Kensington High Street and into Zuaya is the greenery. Foliage adorns the walls, hangs from the ceiling, drapes down the exposed brick walls and frames the mirrored walls. A neon sign 'Welcomes you to the Jungle' albeit a very glamorous jungle.
Having opened in 2018 (by twins Alberto and Arian Zandi, co-founders of Emerald Hospitality Group), Zuaya serves up a menu of fusion Latin American tapas dishes across its two chic floors and terrace. Monochrome herringbone tiled floors, fringed pendant lamps and velvet chairs and banquettes in shades of dusky pinks, blues and olive add an element of Art Deco, whilst the curved bar with brass accents is just asking to be Instagrammed and pulling it all together are all those plants. It's a little oasis from the bustle of Kensington.
Drawing on Brazilian, Peruvian and Mexican cuisine, the tapas menu is split into small and medium bites. Start with a few mixed nibbles, such as the Pork Belly Patacones with coriander aioli and Burrata on Peruvian corn cake whilst you sip on one of their signature cocktails. We recommend their London to Lima, and fans of Mezcal should definitely try their Zuaya D.F made with Mezcal, Solerno, lemon, cucumber, agave syrup and Tabasco.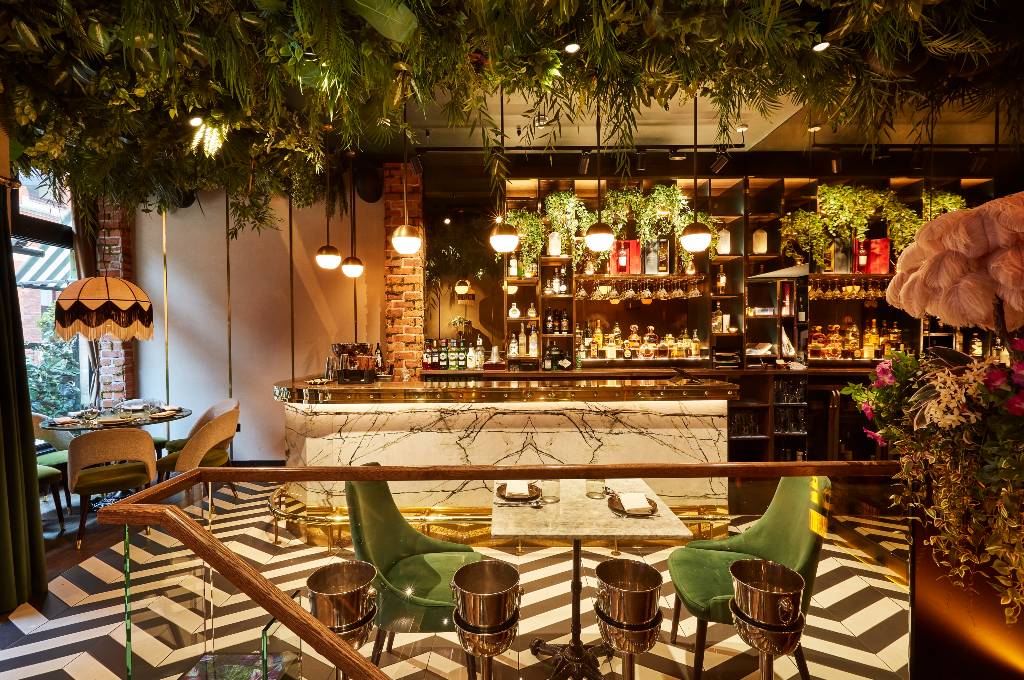 The rest of the menu is divided into fresh fish and grilled or pan-fried seafood; grilled and marinated meat dishes and vegetables and salads. As it's designed for sharing and feasting, you can choose a few dishes and try a little bit of everything. You'll find Sea Bass Ceviche with wild berries, Grilled Octopus with baked sweet potato and Argentinian sirloin with chimichurri and Quinoa Pomegranate Salad. Not only are the dishes fresh, vibrant and delicious, but they are beautiful too - garnished with delicate flowers providing little pops of colour.
If, like us, you find that you eat even more when ordering tapas than normal, let us give you some advice: save space for dessert. Dulce De Leche and Coconut Flan, Passion Fruit Créme Brûlée and Chocolate Tart are all on the menu and trust us you don't want to miss those.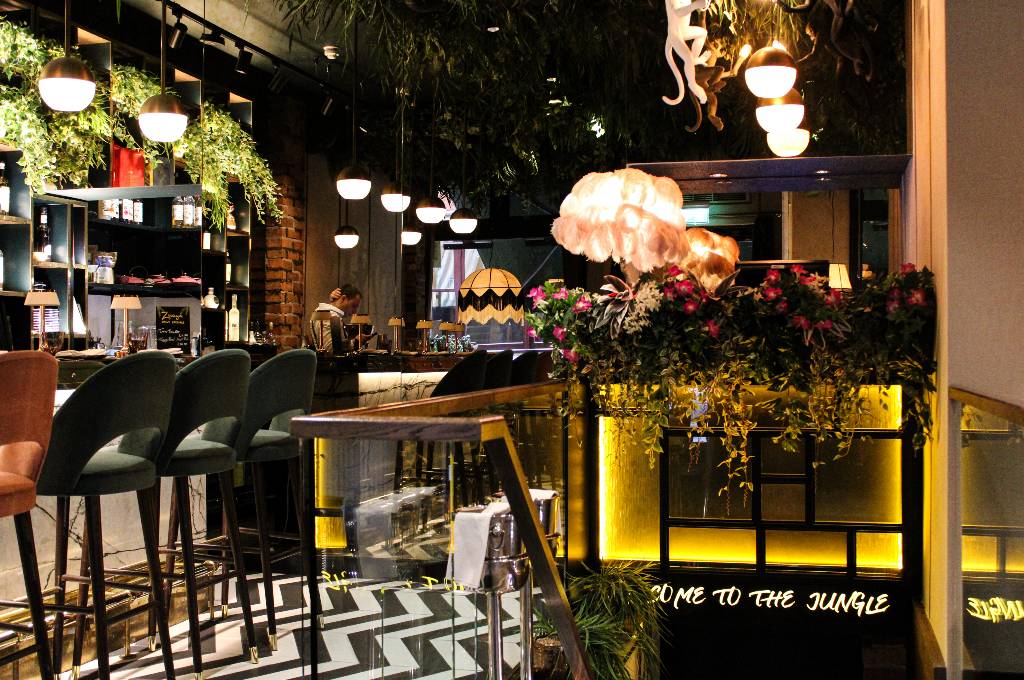 Zuaya is both lively and intimate, it's ideal for a date night or head there for cocktails with friends when the DJs are playing.
Step outside Zuaya and next door you'll come across Como Garden, Alberto and Arian Zandi's Como Lake inspired restaurant, where you can indulge in Italian tapas style dishes (read what we thought about it here) or head to Dover Street, Mayfair to experience El Norte, their newly opened luxury Spanish restaurant.
Zuaya, 35B Kensington High Street, Kensington, W8 5EB