By Emily Gray
Published 25/01/21
Going slightly stir crazy as you run out of ideas to keep your children entertained throughout lockdown? They've mastered every dance, completed every level of the latest game and your house now resembles a sort of abstract art gallery filled with their cardboard and PVA glue creations. Or perhaps you need to find a way to get them away from the screens, now that they aren't able to go outside and play so much. What about if you were able to completely renovate your children's playroom or bedroom by having a premium indoor play space right in your house? We're talking slides, ball pits, climbing frames and tree houses, it really is a case of your imagination is the only limit.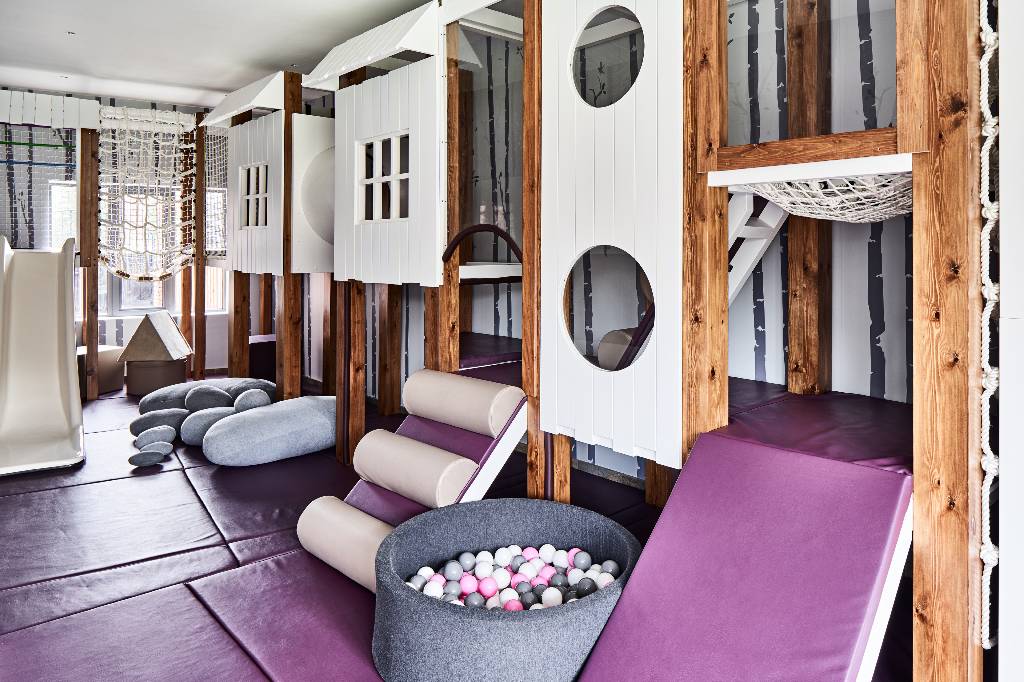 Well you can. Soft play specialists, Tigerplay, have over eighty years of combined experience designing, creating and installing incredible play spaces for children of all ages in both residential and commercial settings. They've turned cinema rooms into playrooms complete with rope bridges and tri-climbers; they've added a climbing wall to a property in Kensington, included height adjustable desks and seats in designs and built a Wendy house and pink statement slide in an LA holiday home. If you've been to any of the Maggie & Rose family members clubs or Cloud Twelve in Notting Hill then you'll have seen Tigerplay's work.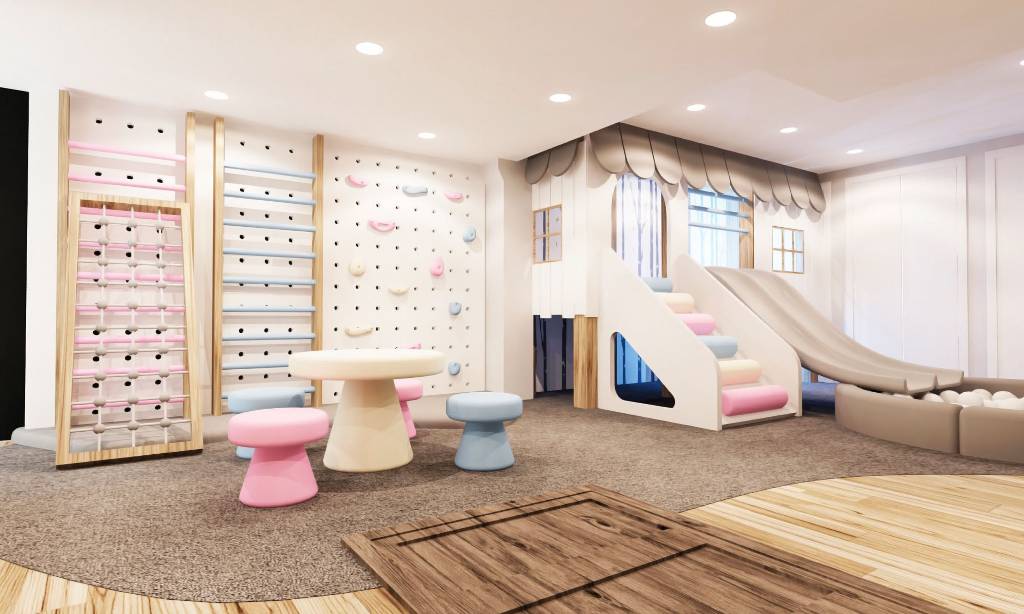 Knowing that no two houses are identical, Tigerplay never creates the same play space. Instead they start by speaking with the client to see exactly what they're after, perhaps it's a castle themed playroom or a bedroom featuring an obstacle course, maybe they're looking to modify their current playroom into a snug for their teens. Even if you think it's an awkward space, destined to be a dumping ground for all those things you don't know where to put, the team can transform it into the ultimate play space - as they say, they thrive on a challenge.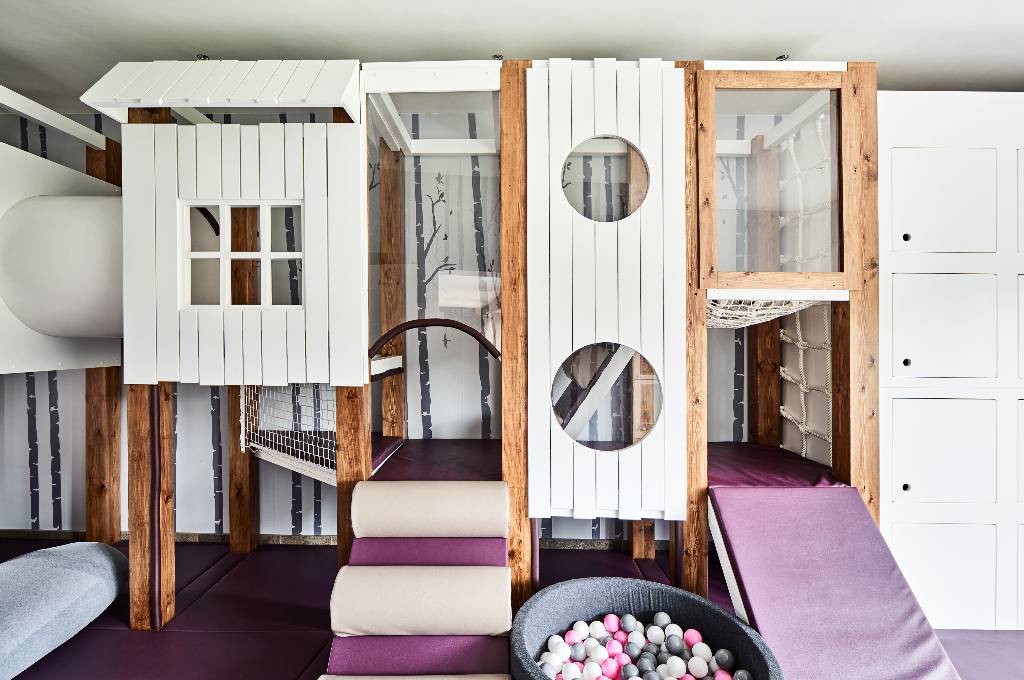 Once they know the brief, the in-house team of designers, manufacturers, joiners and installers get to work. Manufactured in the South West to the highest safety standards, Tigerplay uses sustainable materials wherever they can, such as timber from sustainable and regulated sources and eco-friendly fabrics including faux-leather that is antimicrobial, bleach cleanable and phthalate-free. If you have a certain material you want included or you have a vision for a new, custom wallpaper they will incorporate it into the design, it really is an entirely bespoke process. Likewise they are constantly exploring, and adapting new techniques and ideas for designs as indoor play and trends in children's interiors changes.
From the initial consultation through to installation it can take (depending on the size and requirements of the project) as little as six to eight weeks, meaning that by the time your children can have playdates again, they could have the playroom of dreams and if we do end up going into further lockdowns or restrictions this year you won't be scrabbling for ways to keep your children entertained.
To learn more about Tigerplay head to www.tigerplay.co.uk