In a year where we have been celebrating all the pomp and glory of the Royal family, one restaurant has opened up in Aldgate that is paying homage to the ordinary people from all over the world who settled in the East End of London making it the extraordinary place that it is. That restaurant is Penny Squares, and it sits in the Canopy by Hilton London City.
One of the largest migrant groups to arrive in the East End of London were the Huguenots fleeing persecution in France during the 17th century. Bringing with them their skills including their talents in wool and silk weaving, the Hugeunots would go on to help make the East End the home of London's textile trade. In a nod to this, the restaurant takes its name from Penny Square, a quilting term known as redwork that was taught to young school girls during the 19th century.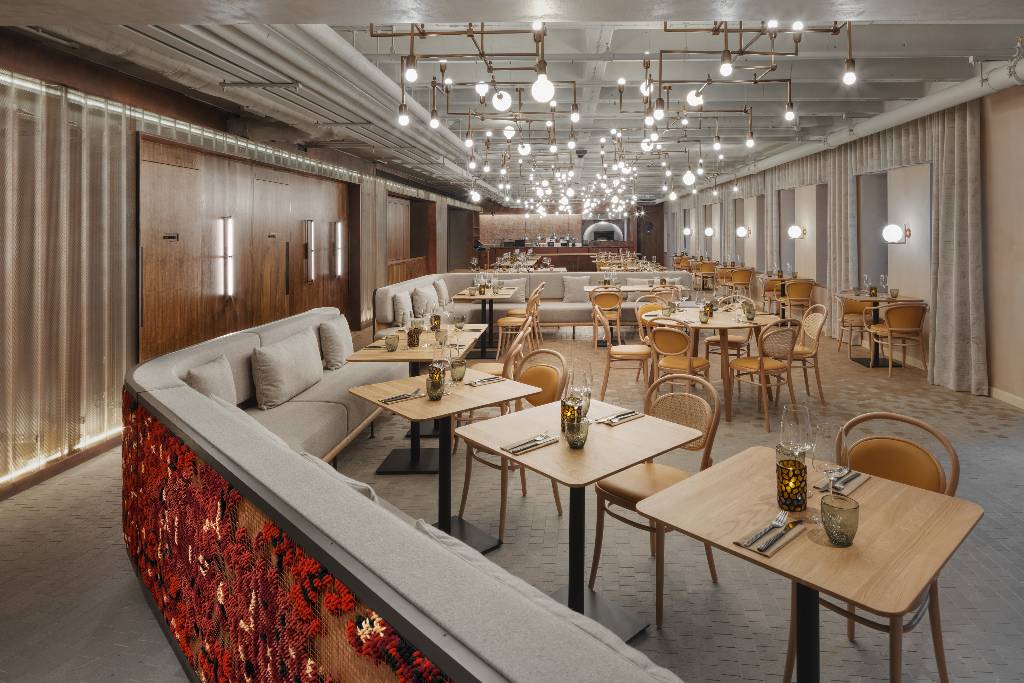 Now Executive Chef Walid Farag has weaved together the fusions and flavours from the vibrant east end to create a succinct menu of modern British dishes made using the local and seasonal produce. Of course, we had to go and visit.
With an industrial chic vibe, the restaurant features exposed ceilings and light bulbs, burnt golds and oranges, plush greys and an open kitchen at one end.
We start with a lemon garlic tahini which we mop up with deliciously fresh pita bread, before moving on to the Little Crockery aka starters. Dishes include Madras Octopus with curried sweet potato, Makhni Paneer Samosas and Coronation Asparagus with a curried egg mimosa. We however chose Black Charcoal Beef Fillet with a smoky charred kale puree, purple sprouting broccoli and smoked tomato and almond; and Spiced Soft-Shell Crab - recommended to us by the waiter and rightly so. The delicately spiced tempura crab is dressed with a coriander mayonnaise.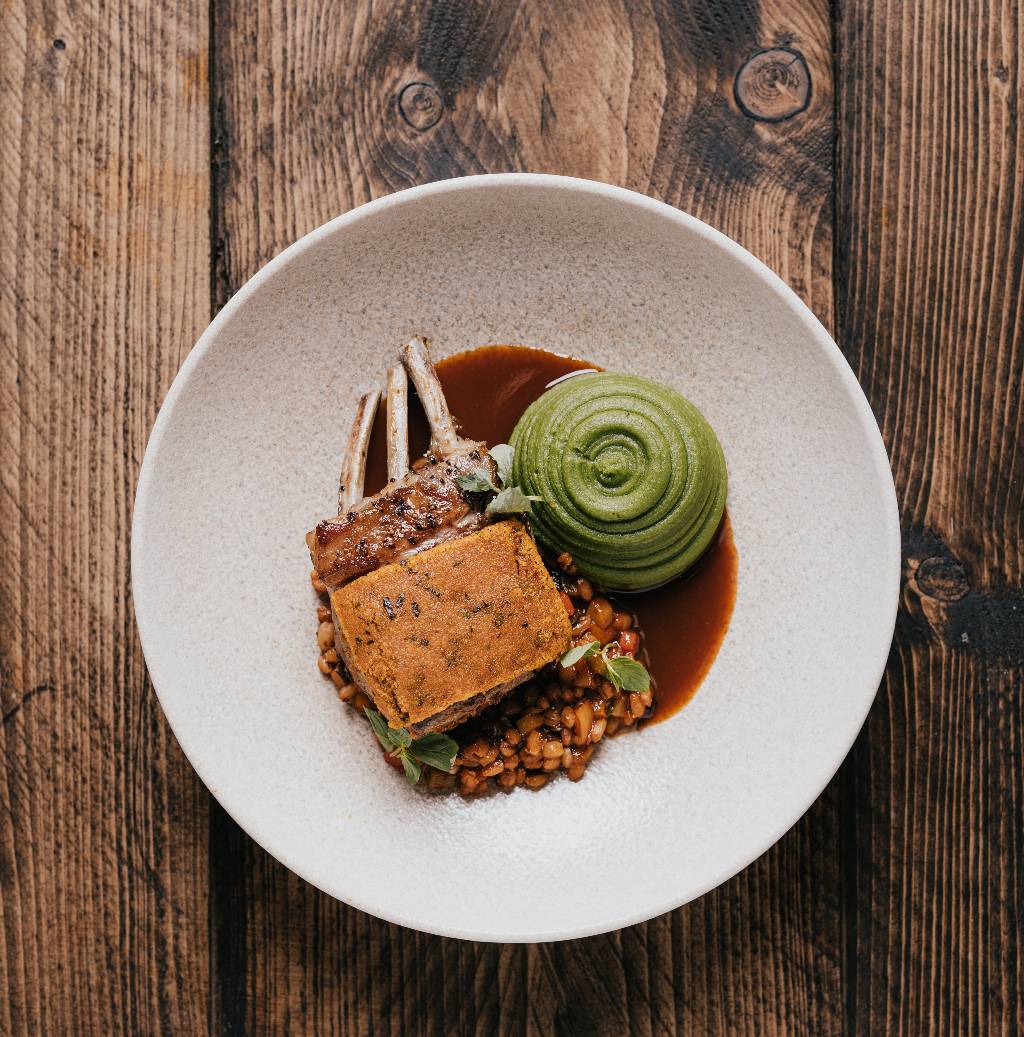 Despite there being just three dishes in the Main Crockery (one meat, one fish and one vegetarian) it's still hard to choose between the Red gurnard and the Crusted Rack of Lamb but in the end we opted for a latter, a beautifully presented Ras el hanout crusted lamb with a pea mash, minted courgettes and a lamb sauce. A classic combination of feta and pomegranate tops the Tamarind Glazed Grilled Aubergine along with a moreish tahini and date puree, molasses and toasted pine nuts. If it's on the menu when you visit, make sure to order it!
When it came to the pudding, we were torn between the Warm Vanilla Bird's Nest Pastry - a pistachio cremeux with hazelnut ice cream and the Mango Chocolate Mousse. Ultimately we went for the winning pairing of mango and chocolate with chocolate soil and mini mango meringues.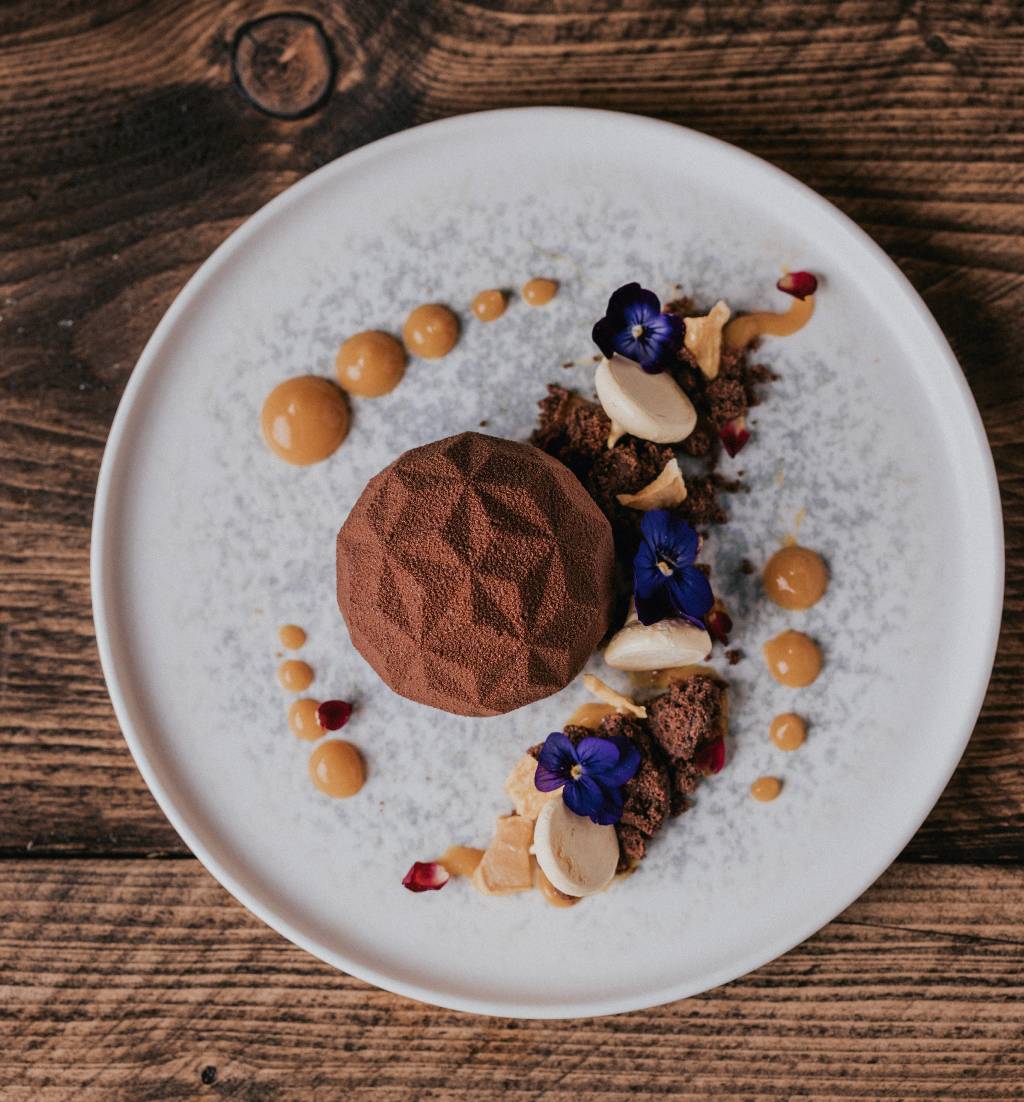 Penny Squares is a new east end London favourite for us. It's one to add to your list of restaurants to visit - yes it might be an ever-growing collection of restaurants, but trust us it's well worth it.
Penny Squares can be found at Canopy by Hilton, 11-15 Minories, London, EC3N 1AX www.pennysquaresrestaurant.co.uk