By Emily Gray
Published 02/07/2021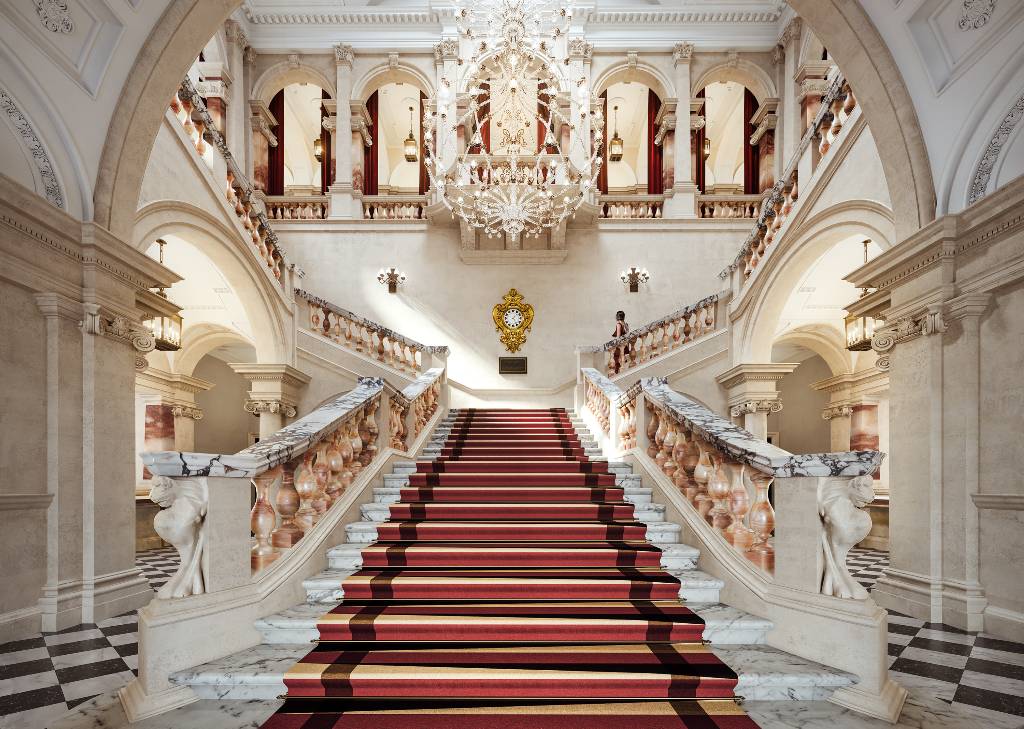 If you're in the market for a new home in central London then we know just the place. It just so happens to be in one of London's most iconic buildings located on one of the capital's most historically important, powerful and soon to be, most sought after addresses - sorry, One Hyde Park.
We're talking about the magnificent Old War Office on Whitehall. Located on the site of the original palace of Whitehall, home to Henry VIII and other monarchs, the imposing building was designed by British architect William Young and completed in 1906. Having witnessed a number of world-shaping events when influential military and political leaders such as Winston Churchill and David Lloyd George held office, it's grand architecture has also seen the building feature in the likes of The Crown and a number of James Bond films. In fact, Ian Fleming was said to have been inspired to write the infamous spy series after working for Britain's Naval Intelligence Division. If there was ever a time for walls to start talking...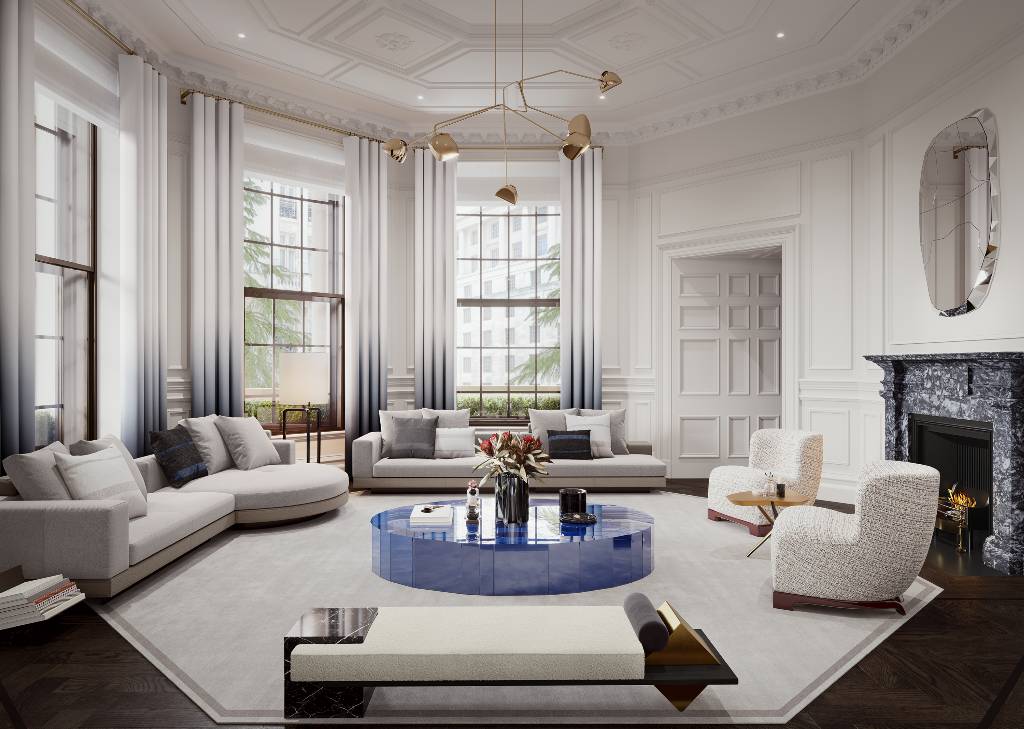 Having been acquired by the Hinduja Group in 2016 for an estimated £350 million, the Old War Office has undergone a monumental five year transformation with EPR Architects ( who have worked on the likes of the The Ned, Rosewood London, Coworth Park and a whole host of incredible properties) overseeing the redevelopment. Having been closed to the public for over a century, it's almost time to open the doors once more with the London landmark being set to complete in 2022.
Partially occupying the space will be the capital's first Raffles hotel featuring 125 rooms and suites, nine restaurants and bars and an immersive space, whilst the rest of the building will consist of 85 homes - The OWO Residences by Raffles, Europe's first Raffles branded residences.
Consisting of duplex, lateral and penthouse residences, ranging from studios to five beds, each residence is entirely unique with studio 1508 London creating the interiors. Think bespoke handcrafted kitchens, stunning full length windows stretching up to the 4.4m high ceilings and majestic restored original features including the marble entrance, oak panelling and mosaic flooring.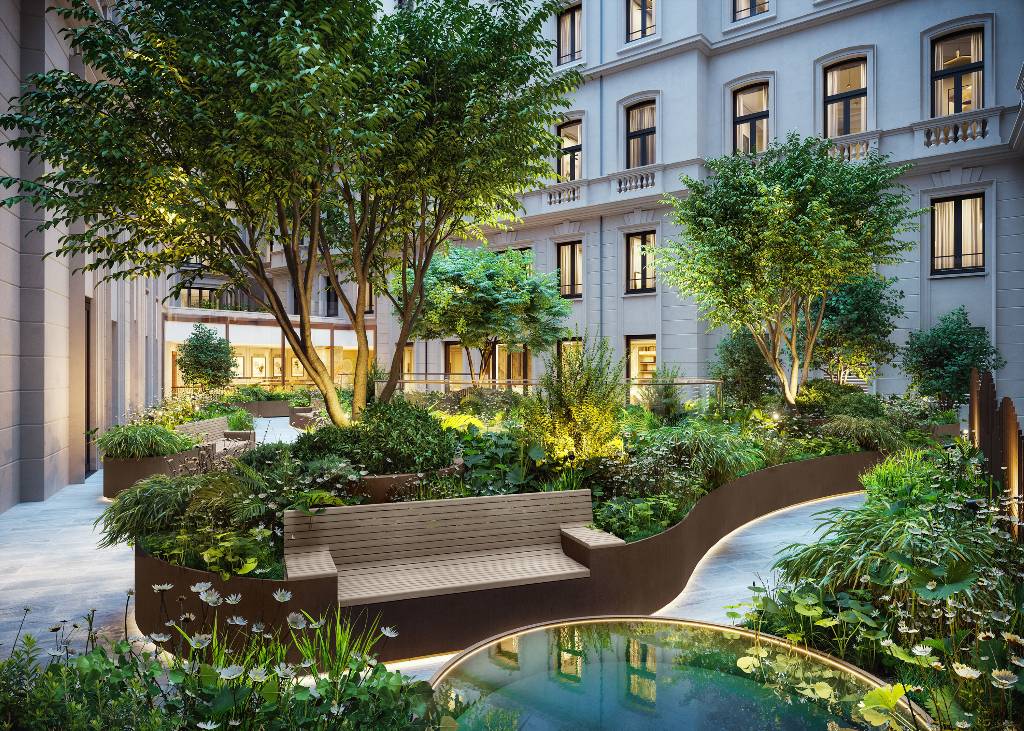 The crème de la crème for us though, the two spectacular turret residences - giving unparalleled views out across London and a chance to spy on Downing Street from your window.
Facilities include a private pool, landscaped gardens, cinema, gym and studios, private dining room and lounges but of course you'll have access to the hotel's facilities. And this is all without taking into account its enviable location, opposite Horse Guards and St James's Park.
Prices start at £5.8 million for a 2 bed with rumours that the top residences at this prestigious address will go for up to £100 million.
Sales are via Knight Frank and Strutt & Parker, to find out more visit www.theowo.london