Originally published 26th June 2020 by Ammique


Where you sleep and what you sleep on can have a profound impact on your health and wellbeing.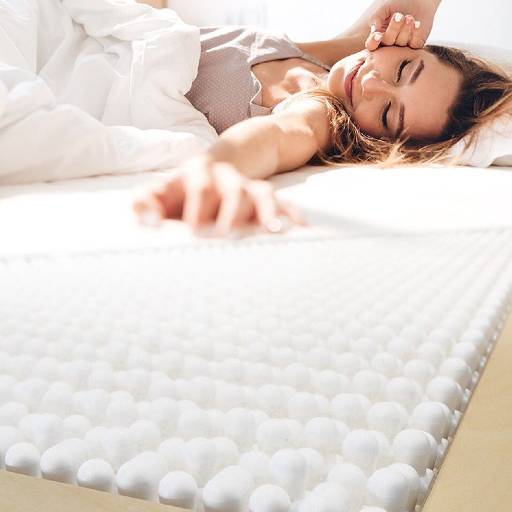 Architects, engineers, and urban planners play an important role in designing built environments that promote better sleep, rest, and stress reduction. Sleep is a cornerstone of good health constantly compromised by issues in our built environment, including artificial lighting that disrupts circadian rhythms, a lack of natural light indoors, poor temperature control, and noise pollution.
It can be difficult to find respite from the constant electronic noise, the glare of lights, the distractions from traffic, airplanes, and machinery, the humming of heating and cooling systems, and the glow of digital displays.After each day bombarded by the exhilarating and exhausting stimuli of modern life, what would be better than retreating to your very own sleep sanctuary to recharge and reinvigorate your body, mind, and spirit.
The perfect sleep space should be designed to foster sleep and the ideal sleep system should be designed to support the spine and musculo-skeletal structure correctly. A bed is, primarily, a functional piece of furniture and should support your body in the correct sleeping posture by yielding inch by inch to your weight and shape instantaneously. If you are sharing your bed there should be no roll together, although you can get together if the mood takes you. A supportive bed is built to last so that it can maintain the same level of finely tuned, body contouring support for the rest of your life. Your bed should also be easy to clean and simple to sanitize thoroughly for maximum hygiene and lifelong reassurance.
The Ammique team have reinvented the bed with sleep, wellbeing, style, and sustainability in mind. The Ammique bed is unlike any other bed. It is mattress free and a complete sleep system designed to perform and to go on performing to the highest level every night for your lifetime, because sleep is too important to leave to chance.
Click here for more infomation on Ammique