London is abundant with options when it comes to Italian cuisine, but among the busy cityscape, one restaurant shines brighter than the rest: Figo Stratford. Situated in the heart of Stratford, Figo takes diners on a culinary journey through the picturesque landscapes and verdant hills of Italy, highlighting seasonal ingredients and traditional recipes.
As soon as guests step inside Figo, they are transported to a warm and welcoming atmosphere. The rustic-chic decor boasts wooden tables, floor-to-ceiling windows, and sophisticated lighting, creating a comfortable and relaxed ambience. The open kitchen is a standout feature of the restaurant, showcasing the passionate and skilled chefs at work.
During my recent visit to Figo Stratford, I was accompanied by my dear friend Sabine, a self-proclaimed foodie with an insatiable appetite for Italian cuisine. Our expectations were high, but Figo Stratford exceeded them with their tantalising menu, showcasing the best of regional specialities from across Italy.
We started our meal with the succulent Gamberoni Alla Diavola, perfectly cooked with just the right amount of heat, followed by a creamy and decadent Burrata. The Spaghetti Con Polpette was a standout dish, with perfectly tender meatballs in a flavorful tomato sauce, and the salmon was expertly cooked and seasoned to perfection.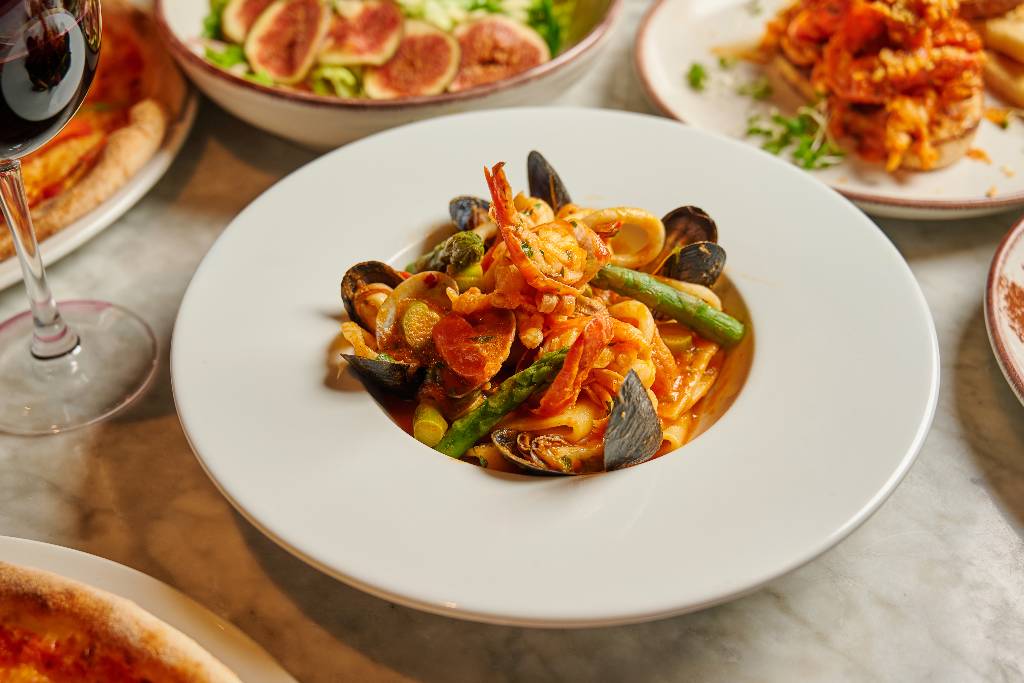 The rustic-chic decor, wooden tables, and warm lighting created an ambience of relaxation and comfort that we appreciated. The open kitchen concept allowed us to witness the skilled and passionate chefs at work, crafting each dish with care and attention to detail.
The fresh pasta dishes and hearty meat entrees continued to impress us, showcasing the culinary expertise and love of tradition that Figo Stratford is known for. Each dish was expertly prepared, with exceptional flavours and remarkable presentation.
The restaurant's curated wine list perfectly matched our entrees, and the sommelier recommended a full-bodied red wine that perfectly complemented our meal.
For dessert, we indulged in the restaurant's famed Tiramisu, a classic Italian dessert that was light, fluffy, and bursting with flavours of espresso, cocoa, and marsala wine. We also savoured the Chocolate Mousse, made with rich Belgian chocolate, which provided a delightful ending to our culinary journey through Italy.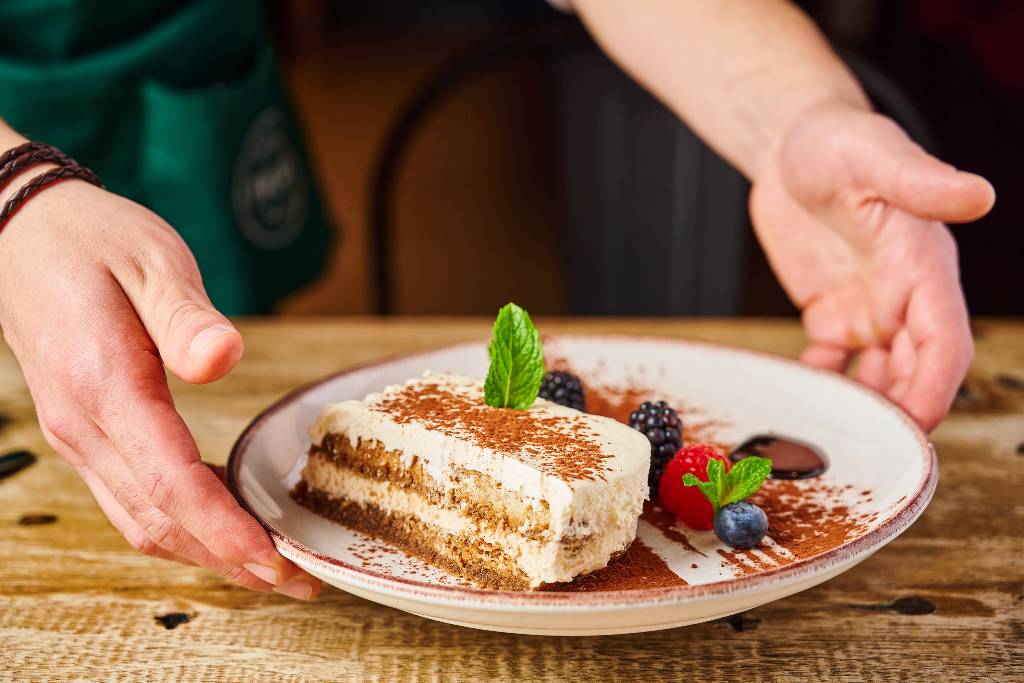 Overall, Sabine and I could not have been more delighted with our experience at Figo Stratford. The restaurant's focus on seasonality, tradition, and warm ambience is evident in every dish. Unsurprisingly, it has quickly become a favourite among Londoners and travellers alike. Figo Stratford is a must-visit for anyone seeking an exceptional Italian dining experience.