By Emily Gray
Published 07/04/2021
Founded by Alison Cooper and Roshan Kundwani, Alicia J Diamonds, is a new luxury jewellery brand that designs, sources and crafts stunning, bespoke diamond and gemstone jewellery. The difference is, they share their knowledge throughout the process, helping to guide every client to find the perfect piece of fine jewellery that they will cherish for a lifetime.
We caught up with Alison to find out more.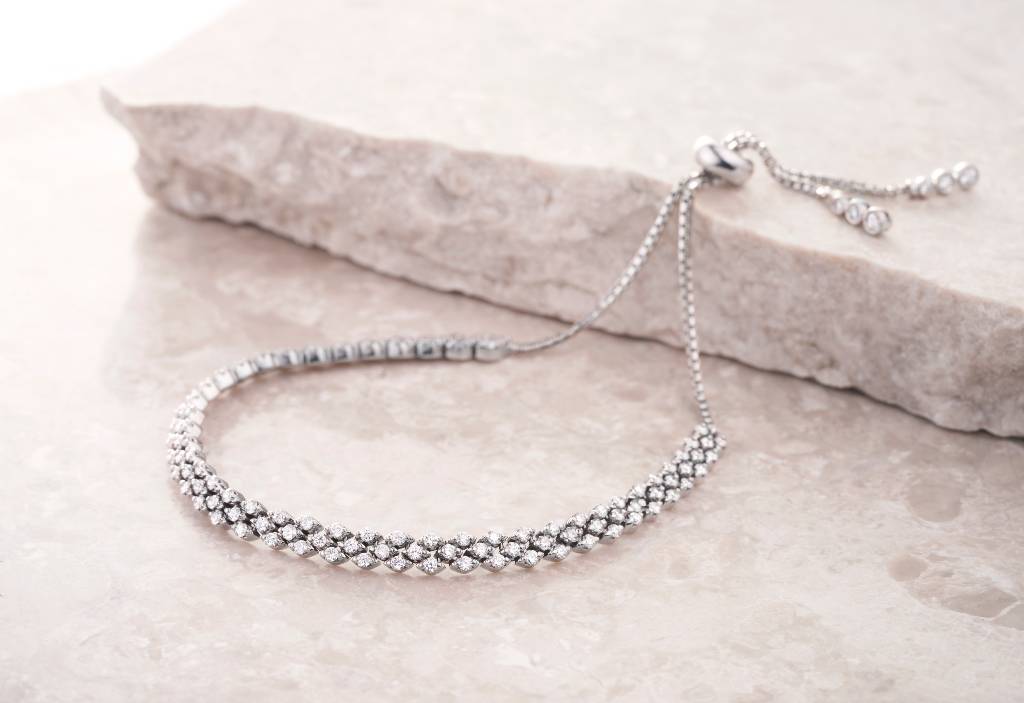 How did you start Alicia J Diamonds?
I'm a seasoned entrepreneur and investor and having sold my previous company, which supplied onboard food and solutions, I wanted to do something different and more personal. I have had a lifelong interest in diamonds and gemstones. I've travelled extensively, buying jewellery in Dubai and beyond. On my travels, I've discovered outstanding diamond specialists and jewellery designers and learned a lot about what makes jewellery special.
The initial spark for the idea for Alicia J Diamonds came from a friend of my son, who asked me for advice on buying an engagement ring. This young man was focused on getting the highest carat size for his budget, and had been quoted by a jeweller. However, unknown to him, there are many other factors to consider when buying a diamond so together we sourced a much higher quality, higher value diamond, for a better price.
I realised people often found the process of buying diamonds confusing and overwhelming and I wanted to help others to buy exceptional diamond and gemstone jewellery with confidence and trust.
I knew that buying the best jewellery should be a special experience – and creating the perfect piece and choosing the right gemstone with the help and knowledge of an expert would make the process enjoyable and exciting. Instead of buying an off-the-shelf piece from big brands, we could offer exceptional quality one-off pieces. Every item of bespoke luxury jewellery is one of kind, and is therefore personal and extra special. By applying those principles to the business, I knew I could make it work.
What Was Next?
Inspired, I trained with the Gemological Institute of America (GIA) as a diamond and gemstone specialist to enhance the knowledge I already had. This helped me create an approachable and friendly tailored diamond jewellery concierge service which empowers the buyer with the knowledge to make an educated, quality purchase. I also knew I wanted to help people create more original and personalised designs. I knew we would excel at creating one-of-a-kind luxury jewellery.
My business partner and co-founder Roshan Kundwani (who is also a trained GIA specialist) is based in Dubai, although originally from Mumbai, and has strong relationships with not only the best diamond cutting and polishing units but also the finest luxury jewellery workshops.
Together with Roshan, we formed a business plan and Alicia J was born.
Alicia J launched in September 2020, how were your first months?
When Alicia J launched it was one of the most exciting moments in my career yet. For me, this business is all about creating unique, original jewellery for life's special moments that will be cherished forever. There really is nothing quite like being able to assist people for one of the happiest days of their lives. Whether it's an engagement ring, a luxury piece of diamond or gemstone jewellery for oneself, being able to be a part of that story is an indescribable feeling.
Seeing the instant interest Alicia J attracted was also an immense feeling. Several well-known luxury magazines really admire the idea and story behind Alicia J and we've had extremely positive feedback from customers.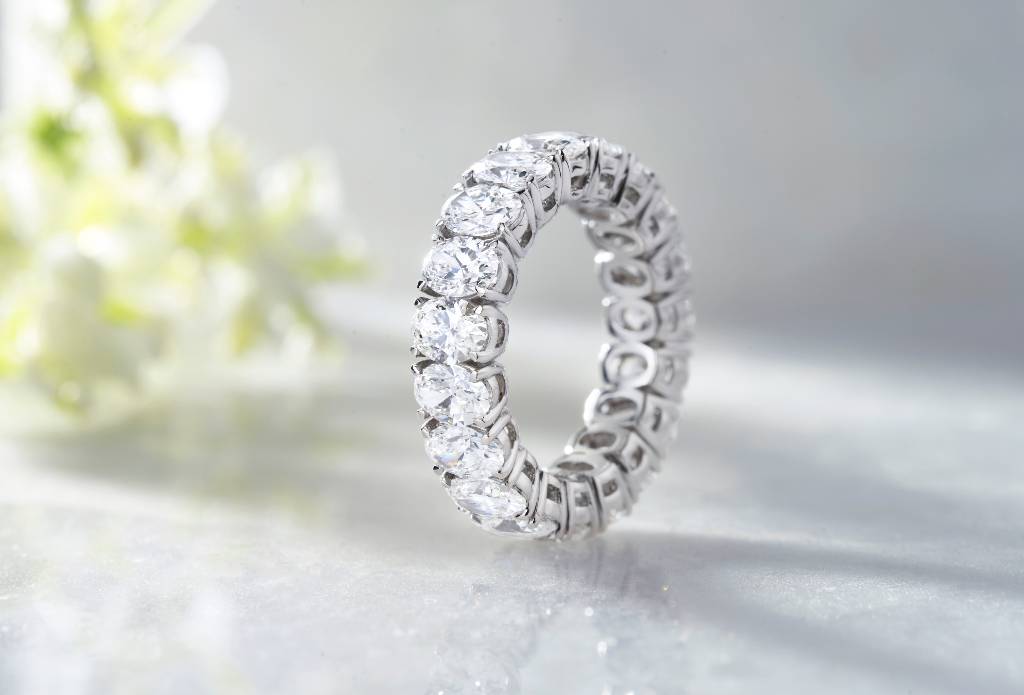 We know that it's important to source ethical diamonds, how does Alicia J do this?
Ethically sourced diamonds are our number one priority. All our diamonds above 0.5 carat come graded by and with a diamond report from GIA (The Gemological Institute of America) – an independent and internationally respected gemological laboratory. This report is essential if you want to know the exact properties of your unique stone and other details such as where it was sourced. Thanks to our great contacts and agile supply chain model, we can track our diamonds to ensure they are responsibly sourced every step of the way.
What would you say has been the highlight of your entrepreneurial journey so far?
Becoming an ambassador for the Princes Trust's Women Supporting Women campaign has definitely been a highlight for me.
This last year, more than any other, has been hard on young people in particular, young women. The negative effect the pandemic has had on the younger generation's employment prospects has caused so many young people to be concerned about their future in the workplace. The Women Supporting Women group's aim is to provide the right assistance to young women in order to nurture them through employment, education, training or to start a business. As someone who has always been passionate about empowering young women to flourish in their careers, I am very proud to be involved.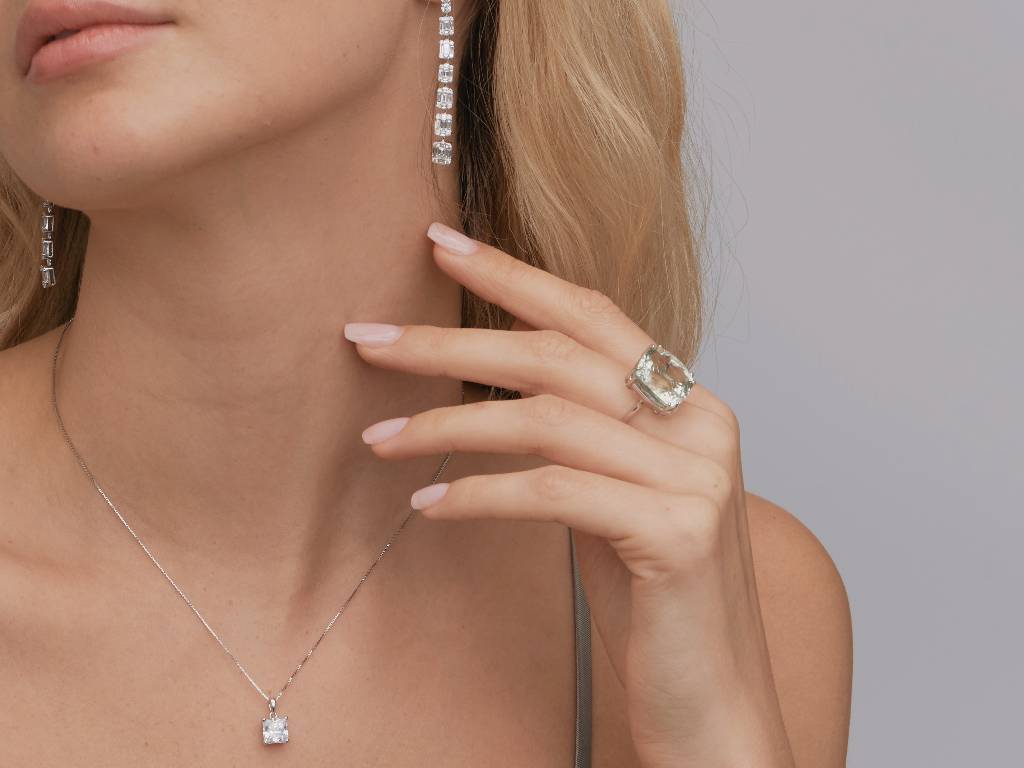 What can we expect to see from Alicia J over the next 12 months?
We're very excited to announce that we are currently working on our 'Bold Rings for Bold Women' collection. Inspired by influential women who have changed the world, this collection aims to empower and encourage women to celebrate their strengths. A percentage of the profits from this collection will be donated towards the Women Supporting Women campaign for the Princes Trust.
We're also currently in the early stages of developing an innovative idea to bring our clients even closer to the design and creation process than ever before. We can't tell you yet but watch this space!
To find out more about Alicia J Diamonds click here.