Back in 2016, Todd Enany and Adam Landsman of Major Food Group joined forces with chef Jaime Young to open Sunday in Brooklyn over in Williamsburg, New York. They quickly became known for their epic brunch and in particular Sunday Pancakes ™️⁠ - picture a stack of American pancakes and now magnify it and smother them in hazelnut maple praline and brown butter - they're perfect Instagram fodder chances are you've seen them already, and they're also delicious. Before we digress too far, 5 years later, Sunday in Brooklyn arrived in London as the first international outpost and second site.
Occupying a corner site in Westbourne Grove, the restaurant once more pulled in the brunch fans, for those pancakes and American staples like biscuits and gravy and an excellent egg sandwich. But it's not all about brunch, oh no, they serve dinner too and we had heard it was well worth a visit. So that's exactly what we did.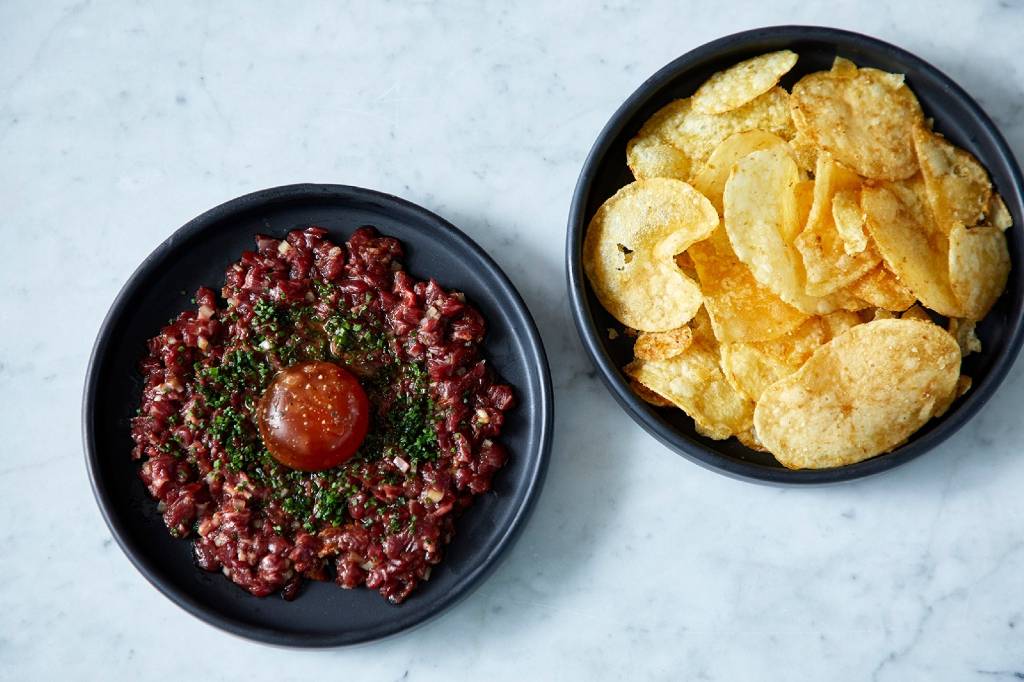 With its cheery green and white striped awning and floor-to-ceiling windows, it has a laid-back neighbourhood restaurant vibe. Step inside and you'll find a honeycomb tiled floor, hanging foliage, exposed brick and a mix of smaller and communal tables.
Dinner is served from 5:30pm Wednesday to Sunday and includes dishes designed to share, a collection of mains and a succinct dessert menu.
We started with Sea Bass ceviche with tiger milk, sweet potato, corn and chilli habanero and grilled asparagus which was accompanied not just by hollandaise sauce but also croutons, crispy bacon and egg fried. Perhaps more of a brunch dish, but it was a hit. A beef tartare made from diced rump was excellent, although it did arrive with crisps - call us old fashioned but we'd have preferred some toast.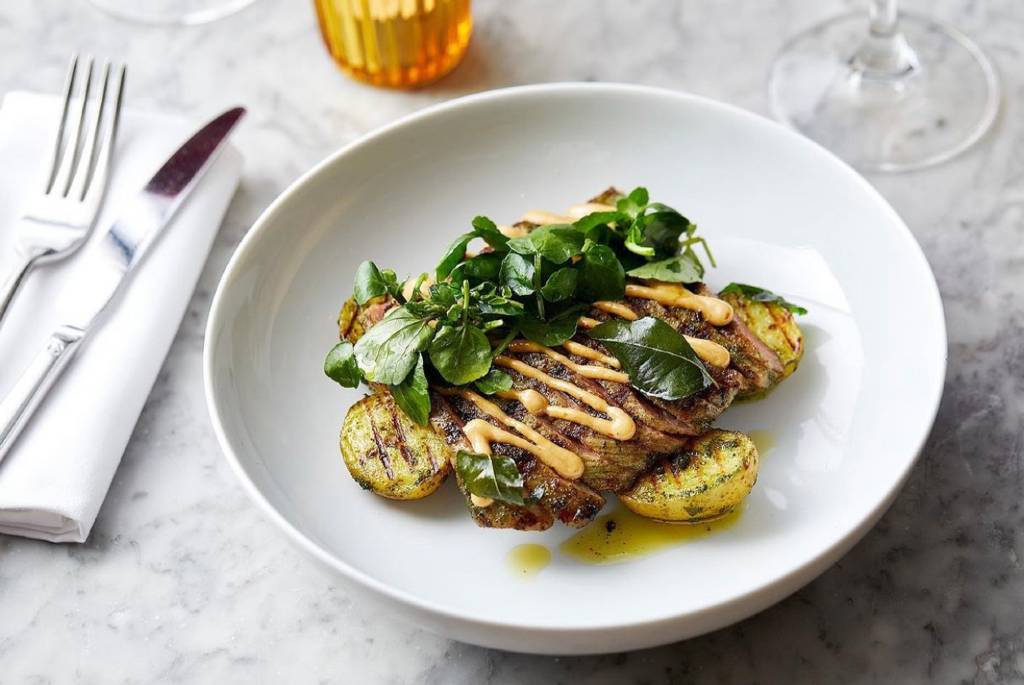 Fans of a chicken burger should go for the Crispy Chicken Sandwich, this isn't the huge offering you might expect when you think of American portions, but with sweet and sour hot honey, cabbage, B&B pickles, kewpie and a pile of hot salty fries it more than does the job. Pork Secreto was accompanied by curry leaves, grilled new potatoes and drizzled with a punchy Bagna Cauda.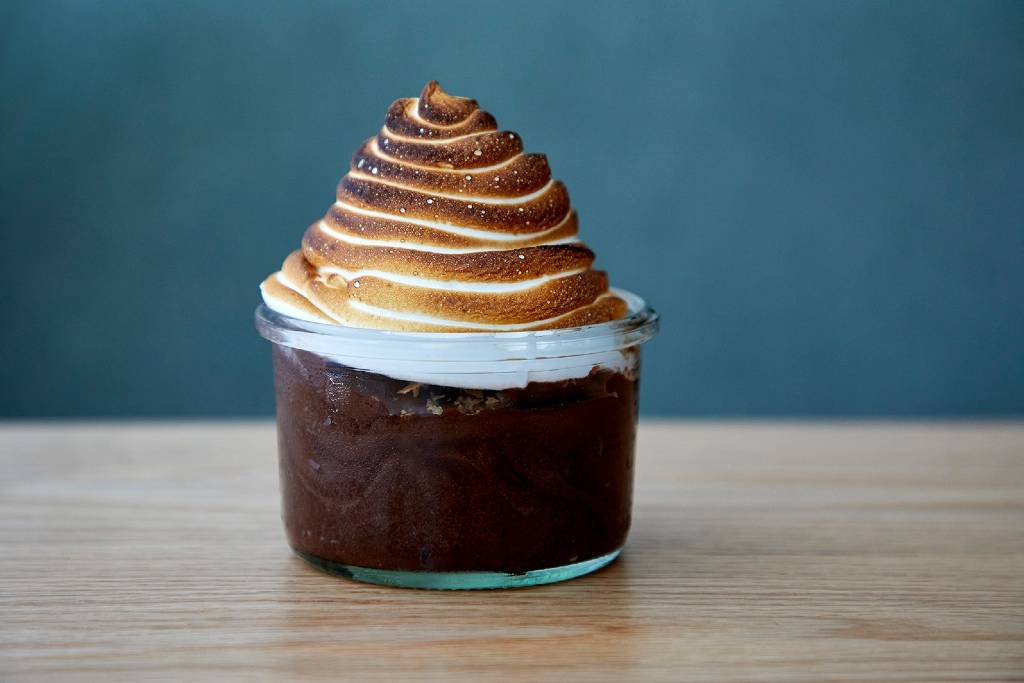 Want a cocktail for dessert? Go for the Honeybear on Holiday served in a kitsch bear glass. It's sweet without being overbearing. You also can't miss the Chocolate S'mores - their take on the American staple, if you have a sweet tooth you'll love it: chocolate soft serve topped with toasted marshmallows and Graham crackers.
With brilliant service and a fun atmosphere Sunday in Brooklyn is worth visiting, they do have tables for walk-ins but your best bet is to book for dinner.