By Emily Gray
Published 28/04/21
This week has seen a first for luxury hotel, The Savoy. For the first time in its 132 year history, the Savoy Court has been transformed into Solas, an exclusive short season pop-up in collaboration with Bowmore Islay Single Malt Scotch Whisky.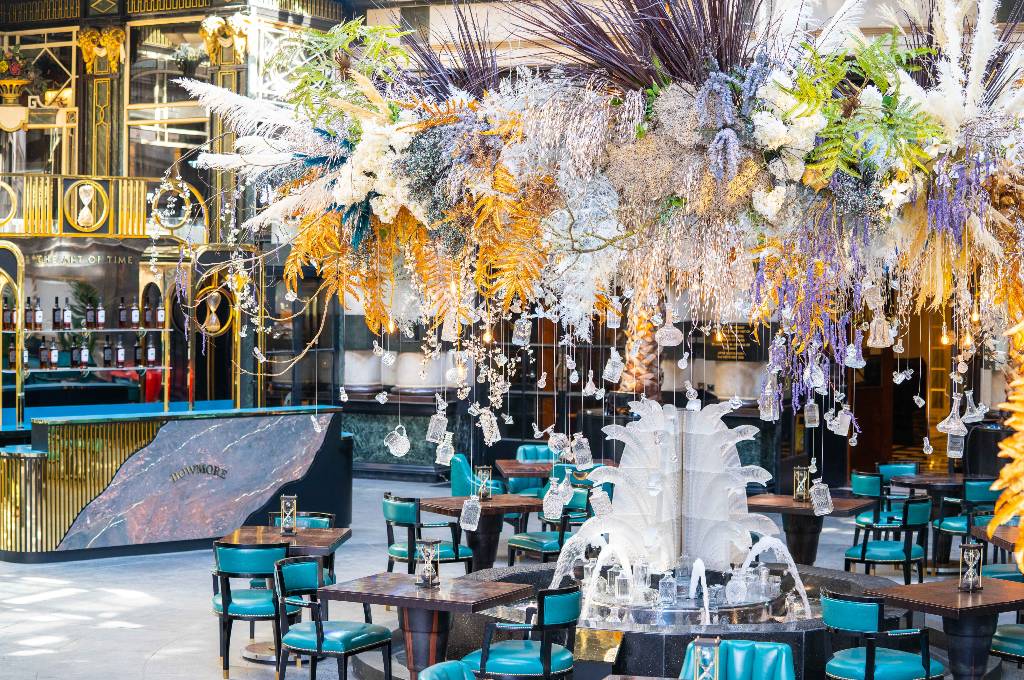 From the Gaelic for light, joy and comfort, Solas is inspired by the history and legacy of Bowmore whisky and the Art Deco and Edwardian elegance of The Savoy and is set to be one of the most luxurious alfresco dining spots of the summer. Commanding attention will be the five metre wide shimmering chandelier adorned with crystal, decanters and stoppers. The dramatic artwork is inspired by the 62 chandeliers found inside The Savoy and the rugged Scottish coastline where Bowmore whisky is produced.
To drink, The Savoy's mixologists have created cocktails such as the Timeless made with Bowmore 15yo, Chezakette Bianco, Averna, Angostura, Aquavit and sugar and the Golden Eye, a nod to James Bond and Bowmore's recent partnership with Aston Martin. Those looking for more rare Bowmore expressions will find Bowmore 27yo which is also found in The Bowmore 27 Rob Roy, accompanied by Sweet Vermouth and Angostura.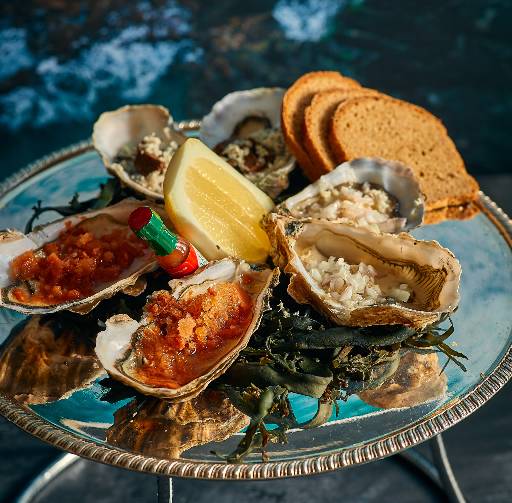 To eat you'll find oysters paired with whisky, caviar, seafood platters filled with oysters, whinkles, whelks, prawns, langoustine and crab and, if you so fancy, a whole lobster. Elsewhere on the menu there are lobster rolls, Scottish salmon gravlax, poached lobster and homemade ice cream including Coffee & Bowmore 15yo.
Open seven days a week until the 21st June 2021, Solas is set heading straight to the top of our lists of alfresco haunts.
To find our more and book, click here.