Published 21/06/22
When it comes to unique outdoor experiences, London definitely shows up. You can dine 100ft up in the air, you can ride the world's longest tunnel slide and you can set sail in your own private hot tub boat.
Skuna combines two of our favourite things: sailing and spending the afternoon in a hot tub, and if you want, with a drink in hand.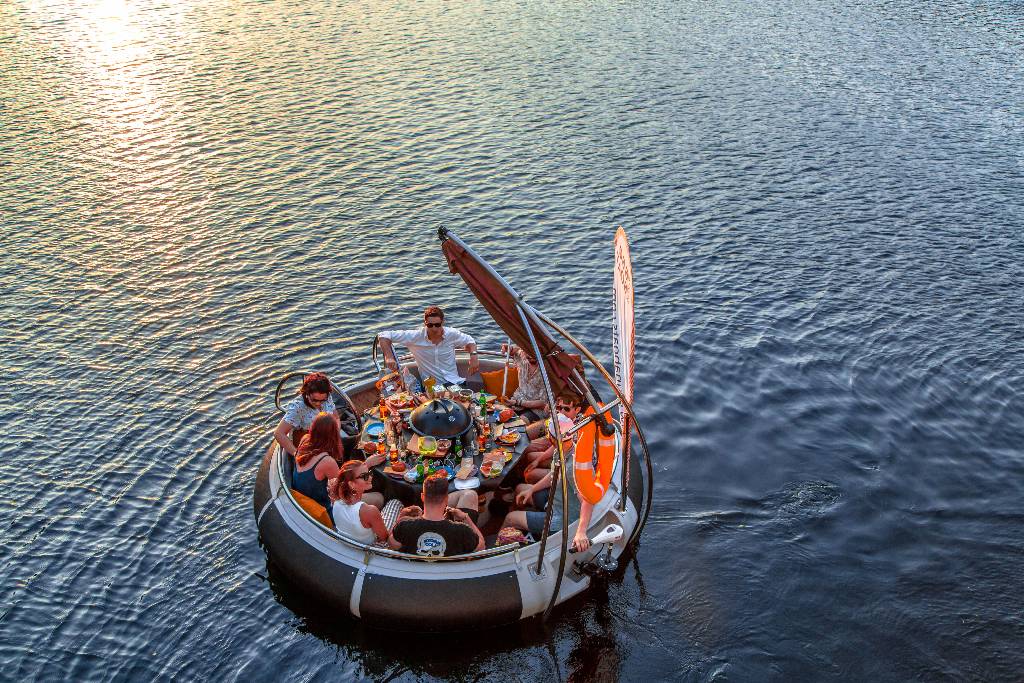 Setting sail from the historic West India QUay at Canary Wharf (or Alexandra Lake at Lakeside shopping centre in Essex), the luxury hot tubs are electric, easy to drive and can hold up to seven people. What we really love though, is that the water (don't panic, they change it after every use!) is wood-fired to a toasty 38°c making it ideal all year round. After a designating your captain, sorry no drinks for you, and a quick practice, you're free to set sail for 75 minutes around the quay. There's something to be said, for lounging around in a hot tub as you drift past everyone working in the banks surrounding Canada Square.
If you're unsure about hot tubs, then how about a BBQ on a boat? Everyone loves BBQs, whether it's the cooking, or in case the eating, you can't deny a BBQ is excellent. So what better way to enjoy it, than on your own Skuna BBQ Boat? You can either stock up at your favourite deli or butchers and bring your own food or you can order one of the food packages provided by Barge East Restaurant. Take the Barge East Meat Premium BBQ Pack it includes: seasonal salad, garden slaw, black garlic hummus, flatbreads, chicken wings with a maple jalapeno glaze, HG Walter beef burgers and lamb kofta. Delicious.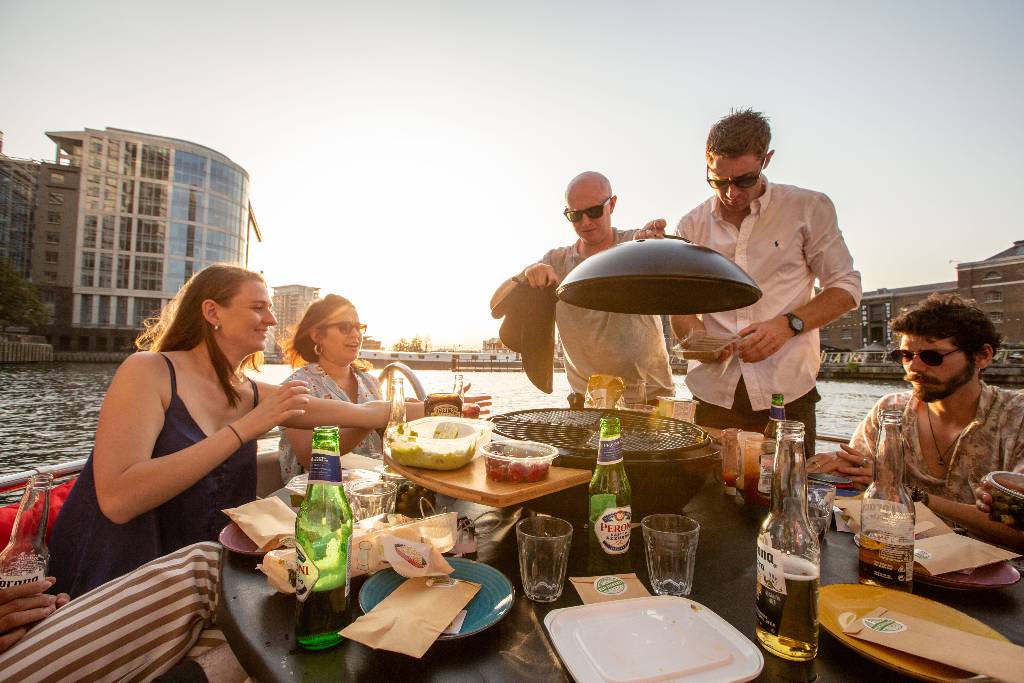 So, if you're thinking about your summer plans, add Skuna to your list - especially the hot tub boat because that's suitable in the rain too. And as we all know, the Great British summer, can often not be that great weather wise.