By Elizabeth Greatrex


Humans live with the responsibility that we as a race are collectively killing our home. Climate change, food production, waste disposal, pollution, biodiversity, water scarcity. The list goes on and on, as minute-by-minute, hour-by-hour, day-by-day, these destructive forces continue to take hold of our planet.
With such predominant issues clouding over us, one would have thought that cutting out all luxuries would be the way forward. The luxury industry and its implications for earth has long been associated with complete negativity and frivolity. Something that needs to be stopped. But what if I told you that incorporating luxury into our lives will actually make it easier for humans to live enjoyable lives and have concern for the planet?
Hear me out.
We were all told as children that one day the sun will burn the earth, and that humans will cease to exist. But no one worried about it, because we were all comforted by the thought that this would happen billions of years in the future when we would all be dead and gone and our descendants could potentially be living on Mars. But as Elon Musk found out when Space X launched Starman the mannequin and his Tesla Roadster into space in 2018, the price of commuting to space is a lot heftier than a commute to work. Times of late have indicated that unless we all make some changes, and fast, our time on earth could be a lot shorter than we had originally imagined, and that swift, rather expensive exit from earth may become necessary. Alternatively, you could prepare for Doomsday by making arrangements with The Panic Room Company to build you a bespoke bunker. However, this is obviously once again, a very costly investment. With sales of bunkers and safe rooms to UK millionaires on the rise, it seems people are panicking. The world has got the message that we all need to fix up, sharp. People are finally rifling through their rubbish to see what was supposed to have gone in the recycling; reusable bamboo toothbrushes are becoming an increasingly popular option, as is bringing your own coffee cup to Starbucks. And of course, those who request a plastic bag at the supermarket are often greeted by looks of stone and a raised eyebrow. It appears that however slowly, the wise words of David Attenborough are finally sinking in and changes are happening. Although our planet is deteriorating, people are taking steps to try and heal mother earth. That's right, saving our planet and creating a more positive future for our children and grandchildren is hot on everyone's list of priorities.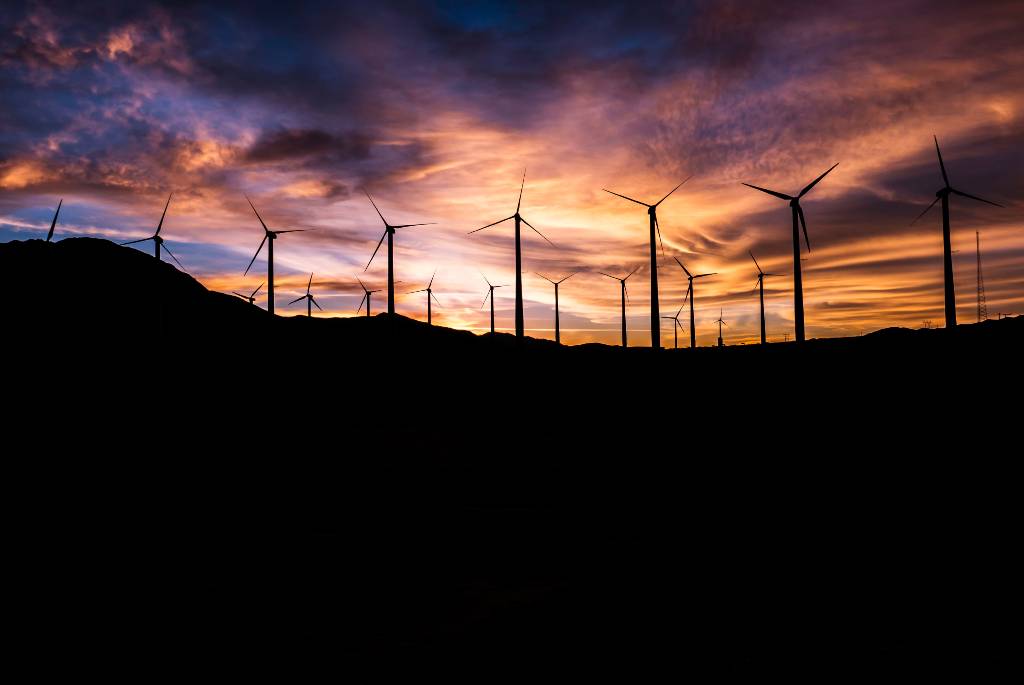 But what part does the luxury industry have to play in all of this? As mentioned, luxury has been long been known as being largely responsible for damage to the environment, cruelty to animals, mistreatment of workers and overall lack of ethics. However, many high-end brands are joining the fight to reverse this opinion, and are making it their primary concern to become socially, ethically and environmentally responsible. As they should, especially as their inventions influence the rest of the fashion industry who will always follow their lead. In 2018, 15 major luxury firms including Ralph Lauren, Chanel and Louis Vuitton banned together to develop a report to address the importance of economic inequality, biodiversity loss and climate change. Other figures of influence such as Dolly Jones, the Chief Content Officer of Eco-Age are also standing up to put sustainability on the agenda, expressing that, "luxury and sustainability can be happy bedfellows". In the fashion world, it has become increasingly apparent that a growing number of designers are realising the potential, and frankly, necessity, for luxury and sustainability to marry up. In 2014, Dutch fashion designer Ronald Van Der Kemp made waves for the sustainable luxury movement by founding his label, RVDK, which uses high quality, existing materials. He is known for collecting leftover fabrics from fashion houses to formulate one off pieces of clothing. When talking about his sustainable epiphany Van Der Kemp commented, "I don't design collections with a theme. Each piece is entirely unique. People get excited about the clothes and when they hear about the ethics, it's a real plus." Similarly, sustainability is a huge focus for designer Stella McCartney and her work. She says that "the starting point is not design, the starting point is sustainability". McCartney is well respected for her ability to infuse her strong compassion for people, animals and nature into the identity and ethos of her clothing brand. McCartney aims to enrich the environment by taking steps such as using organic cotton and fibres from sustainably managed forests, and is using pioneering biotechnology to explore new ways of creating silk. McCartney's brand is completely vegetarian, promoting a cruelty-free philosophy with the use of fur-free-fur and alternative materials for leather such as recycled nylon, and even plants such as fruit and mushrooms. But she isn't the only one making a difference. Many other luxury fashion brands are heading in a positive direction. Melie Bianco prides themselves on making premium vegan leather handbags in an animal friendly, cruelty free environment using fair trade principles. Correspondingly, Taylor + Thomas make stylish shoes from all sustainable materials sourced from Italy and Japan; while Matt n Nat (which literally stands for materials and nature) are committed values of social responsibility, and they are consistently exploring innovative new ways to remain eco-friendly while making their beautiful vegan bags.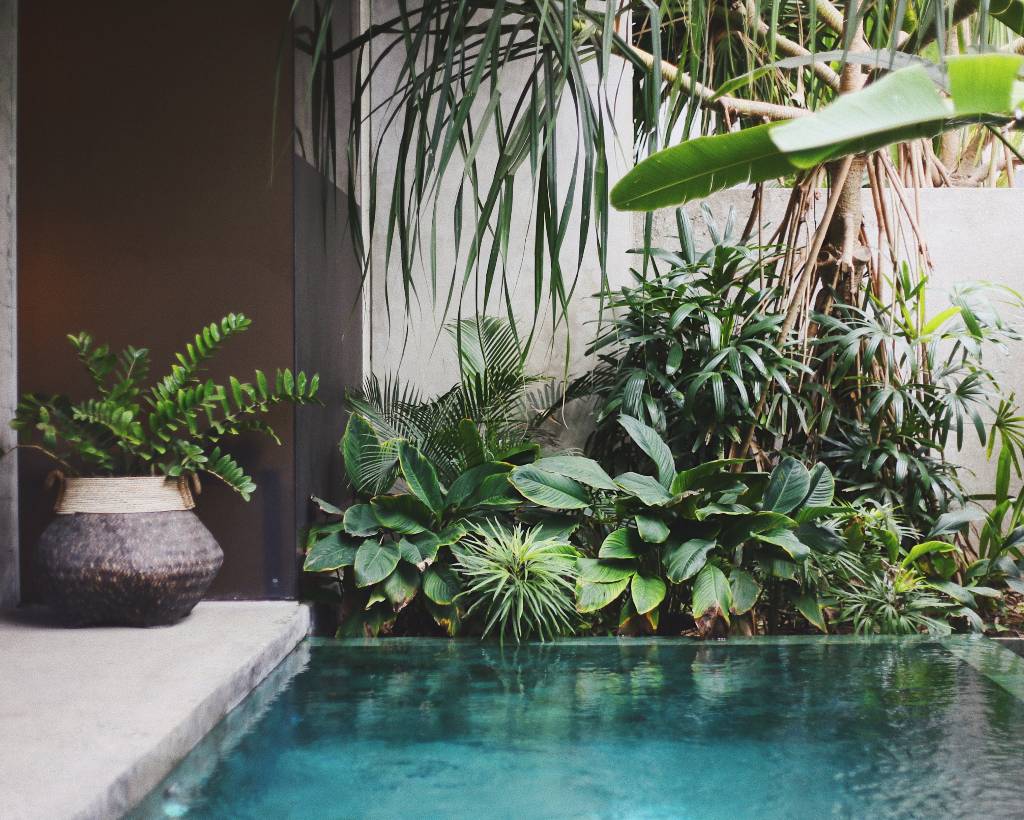 Luxury fashion brands aren't the only ones that want to do their bit to be green. Dry-cleaning companies such as BLANC are working to change the industry's 'quintessentially toxic' reputation while simultaneously improving the environment and people's health. BLANC uses a tried and tested technology and eco-friendly products to provide 'healthier, better quality and alternative to dry cleaning'.
Again, many luxury cosmetics, hair and beauty brands are now focusing on delivering organic products that are equally kind to people, animals and the environment. Hair care brand Kerastase sells paraben, silicone and sulphate-free shampoo and conditioner, while Tata Harper produce a 100% natural, non-toxic skincare range. Caterers and food brands are also now focusing on delivering organic goods, realising the importance not only for animal rights, but also for people to enjoy their food guilt free. Ottolenghi is a Mediterranean restaurant that sources their food locally in Britain and Europe from small, trusted artisan food producers. Their meat is cultured and all their food organic, free from preservatives and served fresh. Similarly, Daylesford is an organic farm shop and café, which sources their produce straight from one of the most sustainable farms in the UK to their customer's plate.
Even with the fashion, dry-cleaning, beauty and food industries all working hard towards the same goal, we cannot forget the achievements of the jewellery and watch industry by brands such as Chopard, who are committed to sourcing 100% ethical gold. Then there are automobile companies such as Jaguar or Tesla who are selling increasing numbers of electric cars. And of course, the creativity of the person who converted Prince Charles's vintage Aston Martin to run on wine after he demanded an alternative to fuel. However, with all of this name dropping it's easy to feel like living the sustainable life is only possible for the rich. But with sustainability becoming an integral part of nearly every industry, products that were once for the few are becoming much more accessible. And in fact, luxury is one of the best investments to make. A luxury product lasts a long time, and therefore minimises waste and unnecessary expense.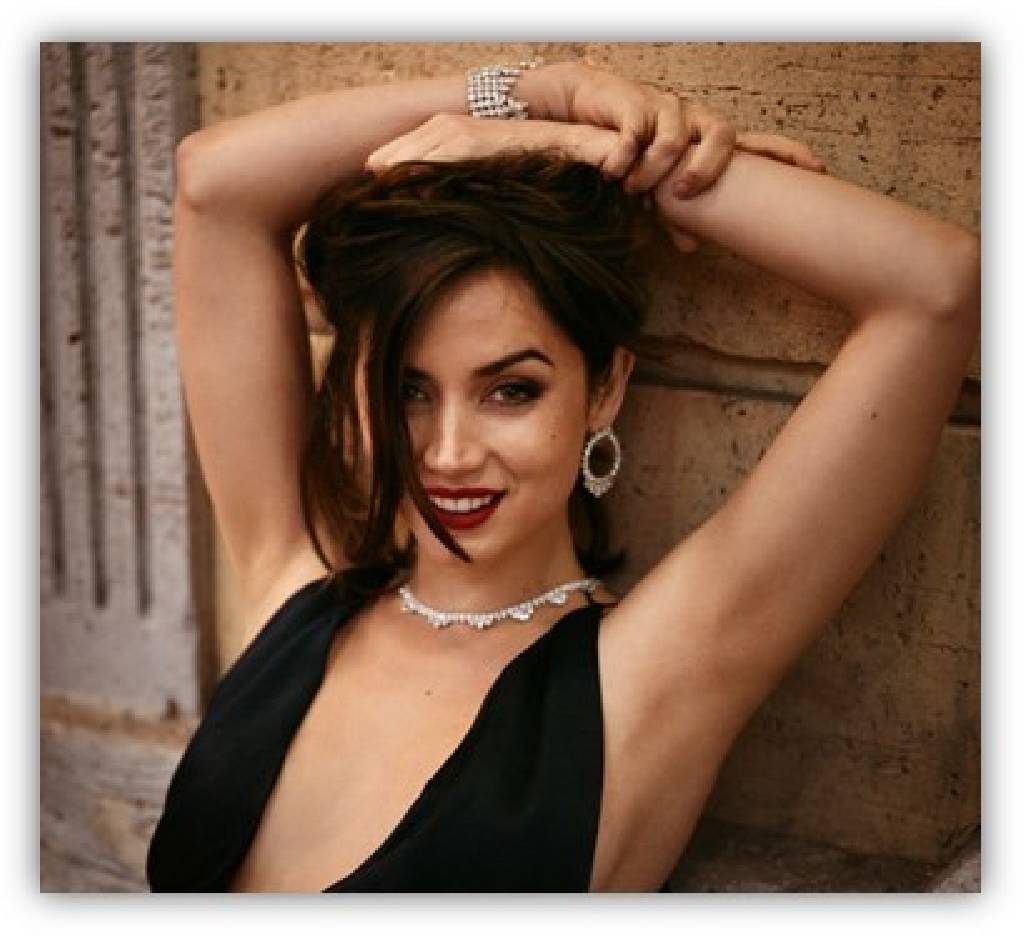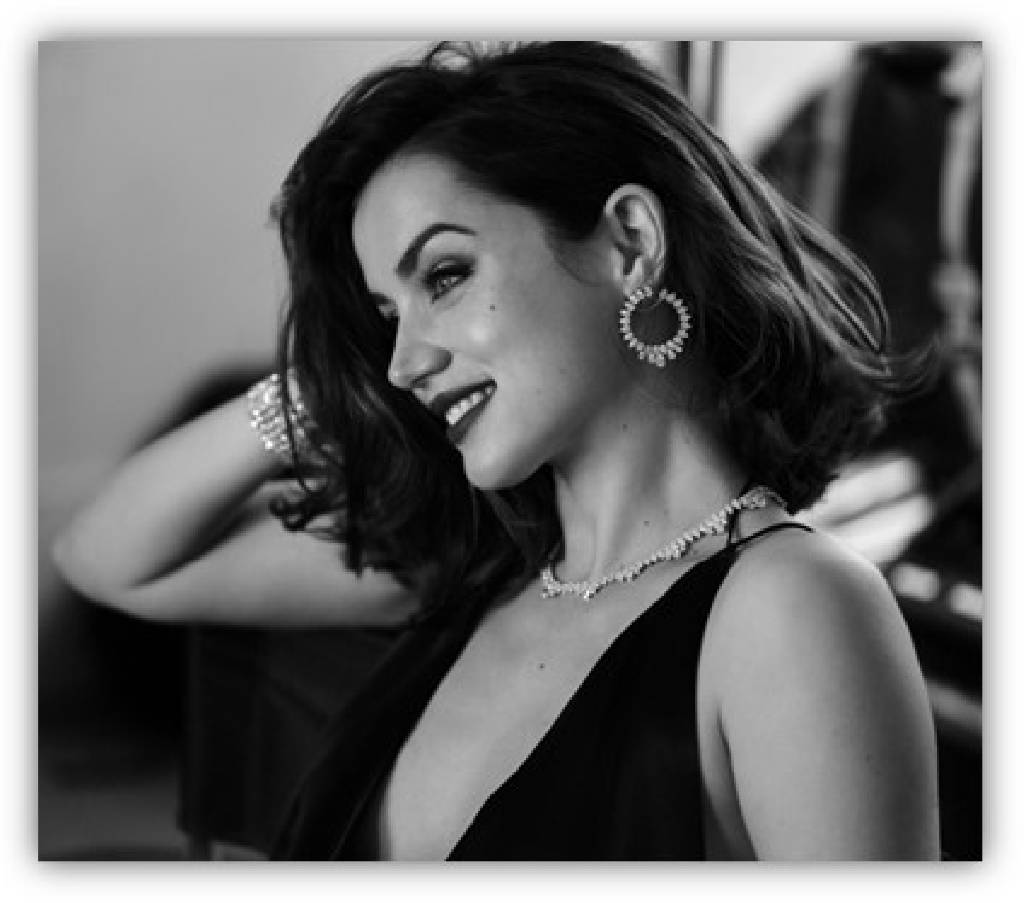 Ana de Armas, above, wearing three Haute Joalleire models from Maison Chopard's Green Carpet Collection, crafted with respect for humankind and nature
Whatever the industry, one thing is certain: incorporating sustainability into its philosophy is what gives a luxury brand its stamp of approval as a valuable agent, complete respect from its consumers, and assurance of year-on-year growth. Luxury and sustainability are in fact, the perfect match. Hand in hand they will secure a future where earth is a safe, nurturing habitat for humans to live.