By Elizabeth Greatrex
Published: 28/09/20
We count ourselves lucky to be living in a time when technology can make the little things in life much more enjoyable, and the necessary tasks much more bearable. From coffee alarm clocks and travel mugs to video conference cameras and bathroom speakers, we've got you covered for the luxury gadgets you didn't even know you needed!
For the self-confessed shower singers...
Amazon's Eco Dot Compatible IP44 Bathroom Bluetooth Ceiling Speaker, £227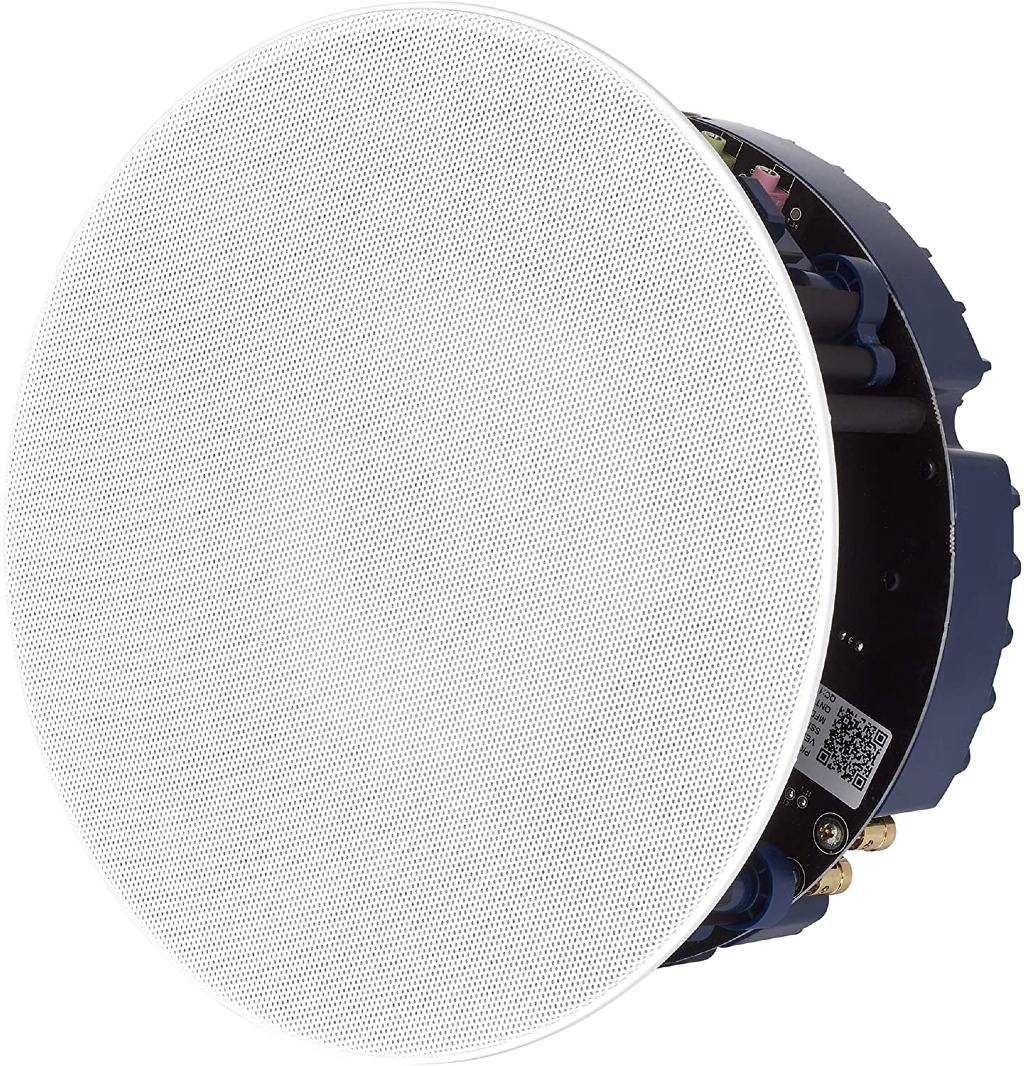 If you like to listen to some groovy tunes or sing your heart out to one of Whitney's greatest ballads whilst lathering up in the shower, we might have just found your favourite new gadget. Amazon's Echo Dot Bathroom Bluetooth Ceiling Speaker provides an all-in-one solution to a bathroom speaker, without the need to fit a cable into the wall. This gadget allows for fast and trouble-free installation, it can be easily connected to your lighting circuit or simply plugged in. Whether you want to request your top Spotify playlist, listen to a podcast, catch up on the news or find out what the weather is like outside, your wish is this gadget's command. We believe that you deserve to enjoy the little things in life, and an Echo Dot Bathroom Bluetooth Ceiling Speaker is most certainly one of them!
For the night owls that hate getting out of bed in the morning...
Barisieur Coffee Alarm Clock, £345.00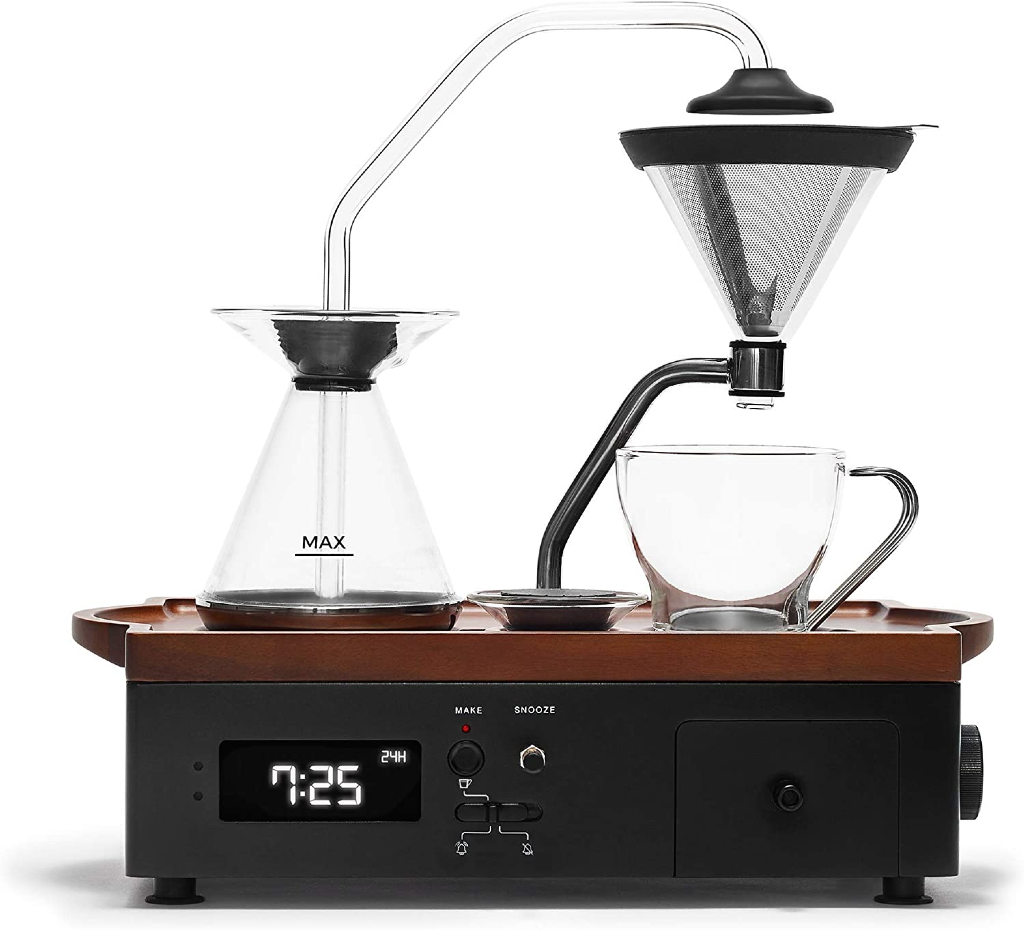 Let's face it, no one likes waking up to the sound of a shrill alarm clock every morning. But with their Barisieur Coffee Alarm Clock, Joy Resolve may have just found the ideal solution to the rude awakenings most of us experience at the crack of dawn. Waking up to a fresh coffee in the morning is undoubtedly one of life's most simple, yet enjoyable pleasures. And with this fantastic product, there won't be a moment's delay in ensuring you get that sweet hit of caffeine to start the day off right. Set your alarm at night, and wake up to the smell of your Barisieur Coffee Alarm Clock serving you a steaming cup of fresh, hot coffee in bed every morning. This gadget comes with all glassware included, keeps milk fresh around the clock with a built-in fridge, allows you to store a week's worth of coffee or tea, and includes a reusable stainless steel filter. Order in either black or white.
For those that want to make meetings a whole lot easier...
Meeting Owl Pro Video Conference Camera, £766.47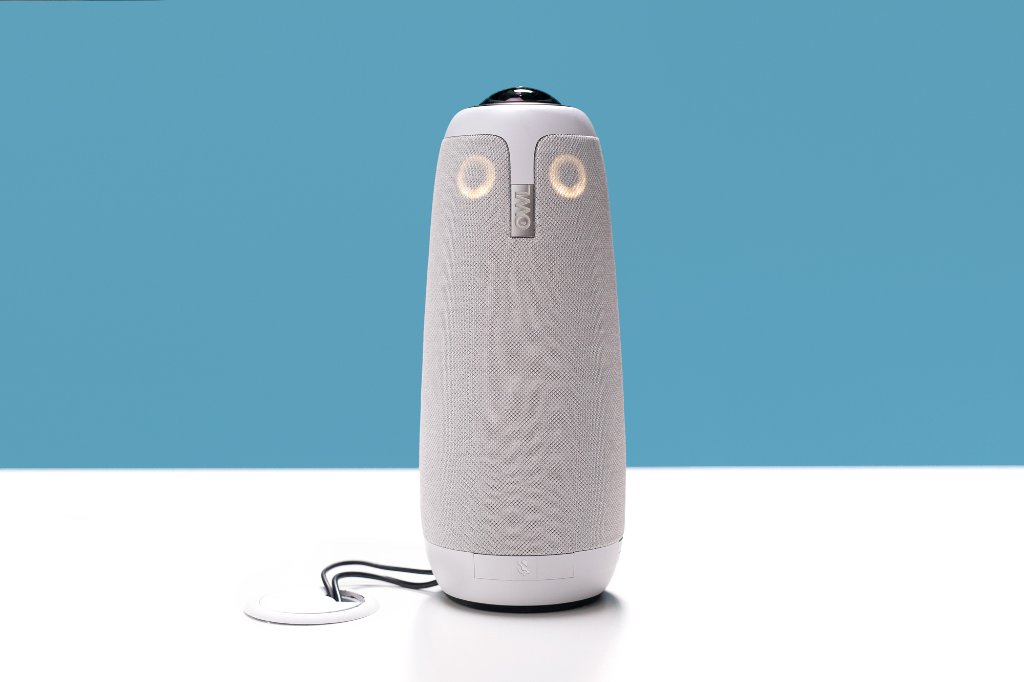 During lockdown, creating digital solutions to meetings that would have taken place in person has saved the bacon of companies all over the world. Now, more and more people are realising that a digital meeting experience is a more productive solution, and this new way of working has caught on. The Meeting Owl Pro Video Conference Camera allows any space to be transformed into a conference room, so distributed teams can connect in a seamless manner, and meetings between those working remotely can become even easier. This camera is OWL Labs' most premium creation yet, connecting teams from anywhere in the world with a smart mic with an 18-foot radius audio pickup, a 2X sharper 360 degrees smart camera in 1080p, and a 360-degree tri-speaker with 2X louder sound. The Meeting Owl visibly highlights whoever is speaking, compatible with several platforms such as Zoom, Slack, BlueJeans, and GoToMeeting, this gadget is ridiculously easy to use and an absolute must for your team at work.
For those looking for a perfect companion for the winter months...
Ember Travel Mug 2, £179.96
With summer drawing to a close and the colder months now fast approaching, we can guarantee that a new travel mug will be your favourite new companion. But Ember Travel Mug 2 is a high-tech gadget, and its capabilities go way beyond keeping your drink warm. This 12 fl. oz mug allows you to choose the exact drinking temperature you would like and keeps the liquid at that temperature for three hours. So you won't have to bother to reheat your drink once you arrive at work in the mornings after a lengthy commute. It also comes with a redesigned charger coaster. Easy to charge, easy to clean, safe to hand-wash, submersible for up to one metre in water, and built with a leak-proof, dishwasher safe lid, this cool little gadget will fit perfectly into your daily routine in no time. Ultra-sophisticated in design and appearance, you'll soon be the envy of your work colleagues and friends once investing in an Ember Travel Mug 2.
For those looking to set the right mood...
Mooni Modern speaker lamp, £124.00
With the nights getting darker and the new restaurant curfew now upon us, you'll soon be looking at spending date night indoors again. However, this doesn't necessarily have to be a bad thing. With a gadget like this on hand to set the mood, you won't be missing the hustle and bustle of a noisy restaurant or bar, because you'll be too busy listening to your favourite songs while basking in the soft, calming glow of the Mooni Modern speaker lamp. With this sleek Swedish design, you can stream your music and set the mood to match the moment with a choice of ten soft hues such as purple, blue, green, and orange. Whether you're having a calming evening or in the mood for a party, it also comes with four light settings such as strobe, flash, pulse, and fade! This Mooni product comes with a built-in battery, creates a surround sound experience, is splash-proof, and able to charge wirelessly. Oh, and what's more, its conveniently portable, utterly stylish, and certainly won't have any issues with fitting in with any room in the house.