By Emily Gray
Published 25/03/21
Founded by leading aesthetic practitioner, Dr Michael Prager, The Prager Clinic provides a holistic approach to cosmetic and medical conditions. At the heart of what they do, also known as the 'Prager approach', is using extensive scientific research and the latest technology to achieve natural looking skin perfection. Working alongside Dr Prager is Dr Bhavjit Kaur and Dr Lizzie Tuckey, between them the team has over 60 years of experience in treating patients for cosmetic reasons. We spoke to lead medic, Dr Lizzie Tuckey to find out more about the cosmetic skin treatments on offer.
'When people tend to think about the medical district in London they think of Harley Street, but actually there is a new medical district appearing and that is Knightsbridge, which is where our flagship clinic is,' explains Dr Tuckey. Nor is the Beauchamp Place clinic how you might imagine. Reflecting the clinic's leading place in the cosmetic industry, Dr Prager wanted his surroundings to be both 'practical and attractive.' Step inside and you'll find it's much more like a spa and because Dr Prager is, as he says, 'no friend of the urban environment', the air is of a quality that you would struggle to find elsewhere in London. 'The clinic is fitted throughout with filters that remove all dust particles, bacteria and pollutants,' says Dr Tuckey. Why? Because research shows that pollution, soot, traffic and industrial emissions, unfortunately all parts of city life, contribute to the aging of our skin. Not only does it leave our skin feeling clogged and dirty but miniscule chemical and pollution particles can infiltrate the dermis which can increase inflammation and reduce elasticity resulting in premature ageing.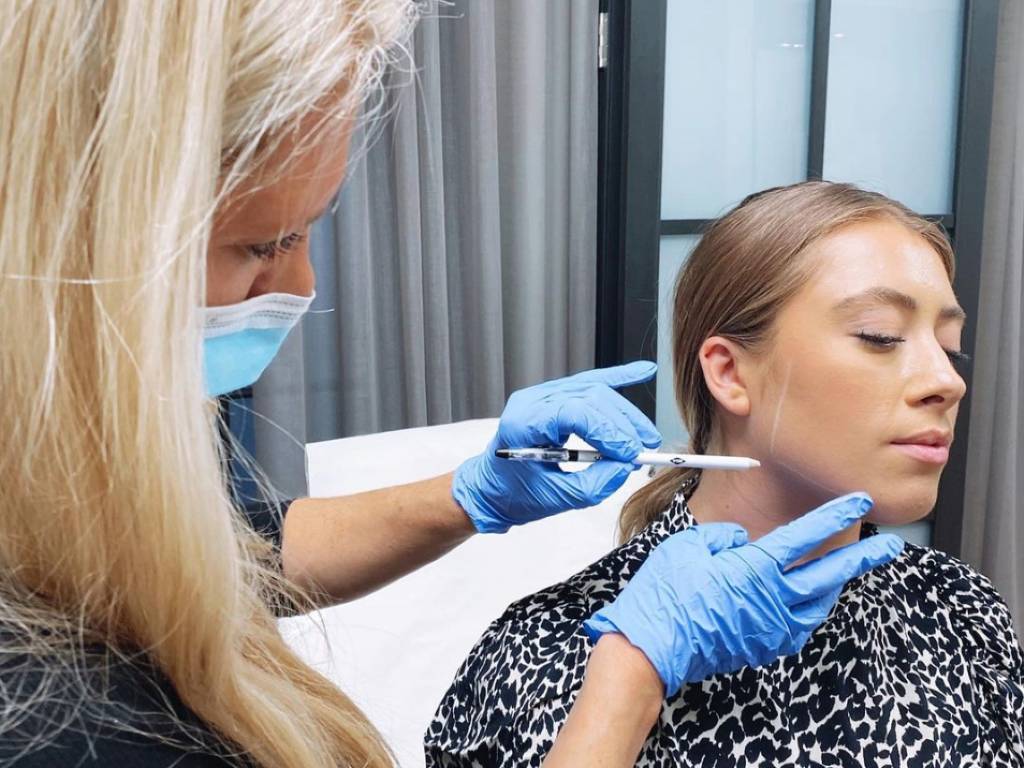 It's for this reason that Dr Prager recently launched Urban Protection, a skincare range formulated to restore and protect the health and appearance of the skin. Using only the finest, natural ingredients, the range which includes peel masks, serums and foaming cleaners, doesn't include any chemical hormone emulators, nor does it test on animals or contain any microplastics. So not only is it better for you, it's better for the environment too.
When clients first arrive they can visit the clinic's bar, because alongside (arguably) the cleanest air in London, the clinic is also home to the first hydrogen bar. We know that getting enough water is key to healthy skin, but what about drinking hydrogenated water? One of the latest methods of boosting skin's appearance, the antioxidant, hydrogen binds with the free radicals that our bodies produce helping to reduce inflammation and decelerate the effects of aging. Not thirsty? Then you also have the option to inhale the hydrogen.
Trip to the hydrogen bar complete, clients begin with a skin analysis. 'Clients will come to us complaining of facial tiredness, wrinkles, loss of volume, folds and lines. Before we begin any treatment though, we assess their skin looking at texture, redness, pores, wrinkles and sun and brown spots. This is then compared to other skin results to provide a score that we can use to build a bespoke treatment plan. Alongside this we provide lifestyle advice, taking into consideration factors such as water intake, diet, alcohol consumption, sleep and whether a client smokes,' explains Dr Tuckey.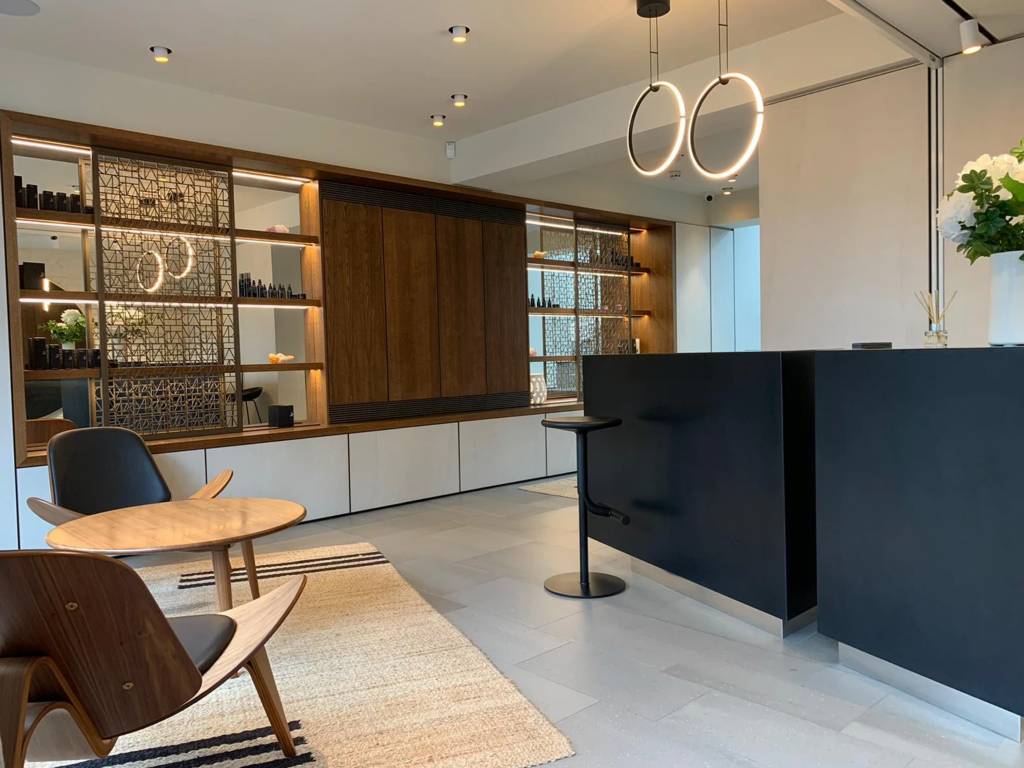 All treatments at The Prager Skincare Clinic are non-surgical, however before they move onto injectables such as Botox and dermal fillers, the team uses 'softer treatments' such as facial acupuncture and skin tightening techniques. Using nanofractional radio frequency (in the same way that the Morpheus8 does) the team is able to tackle small facial veins, redness and sagging. 'During medical facials what we're trying to do is effectively damage the skin to get an inflammatory response which will trigger elastin and collagen regeneration to start the healing,' explains Dr Tuckey. The signature treatment, The Prager Hydrogen Facial, combines hydra-dermabrasion with infused hydrogenated water with an antioxidant facial massage. Powerful jet streams, which are smaller than the average pore, work to remove the build up of pollution, impurities and clogged pores and the anti-oxidant hydrogen is absorbed deep into the dermis. The result? Clear, rejuvenated skin which is significantly more radiant. Want to take it up a notch? The clinic offers The Prager Hydrogen Facial +LED which includes 20 minutes of light therapy treatment from the Dermalux ® LED machine which provides an even deeper collagen stimulation for an instant complexion boost.
For deeper lines or 'lifts' the clinic uses injectables, 'We use Botox in a range of treatments from frown lines and eyebrow lifts through to hyperhidrosis (excessive sweating), headaches and teeth grinding. And for those clients looking to replace volume loss, hand rejuvenation, minimise scarring, reduce facial lines or treat dry and chapped lips we use dermal fillers.'
One of the clinic's most popular treatments is their non-invasive face lift. Said to be as, if not more, effective than a surgical facelift, injectables such as Profhilo are used to stimulate the synthesis of collagen to boost the look of the skin. It's also suitable to use in more delicate areas such as your neck and décolletage, 'Clients often forget that the neck, chest and hands show signs of aging just as much as their face, especially if they have had a facelift, so we provide advice about how to care for the delicate skin and offer non-invasive treatments to those looking to minimise aging in these areas,' says Dr Tuckey.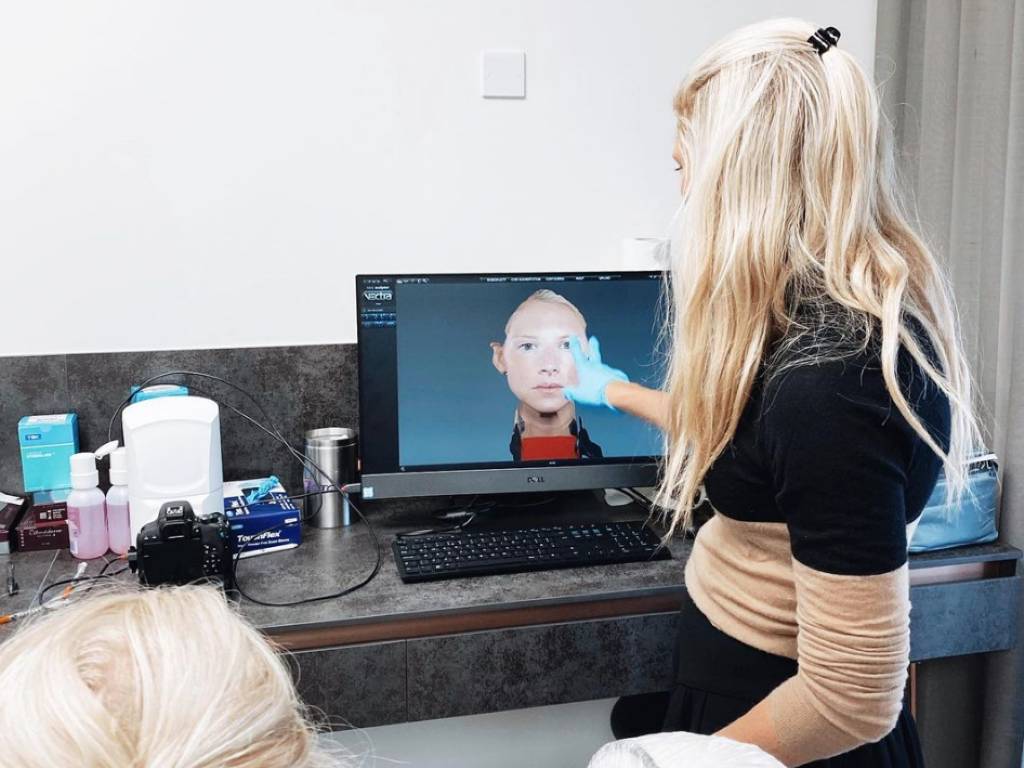 The clinic also offers non-invasive body contouring and treatments for clients looking to reduce or remove stubborn pockets of fat or who want the likes of a Brazilian bumlift. These can be achieved by Aqualyx injections that work to dissolve the fat or through the Venus Bliss ™. The clinic will be the first in London to have the technology which will employ Diode laser applicators to reduce fat by lipolysis whilst also using radio frequency to tighten and smooth skin. 'We're starting a new Target Programme at the clinic, which will really manage people's desires around weight and fat loss and the reasons why they want to have these treatments,' explains Dr Tuckey. Taking a 360 approach, the programme will focus on setting realistic targets which can be achieved by a mix of fitness plans, changes to diet, supplements, cosmetic treatments, as well as providing methods to maintain weight.
If you've been thinking about getting non-invasive cosmetic treatment or you are interested in improving the health and appearance of your skin, then head to The Prager Clinic...we'll see you at the hydrogen bar.
To find out more about The Prager Clinic click here.