By Elizabeth Greatrex
There is nothing more satisfying than leaving a hotel knowing you have had an amazing stay: you feel well rested, your breakfast was sublime, and the service was a dream. In short, it was a five-star service.
In a major city as glamorous and upmarket as London, there isn't a lack of choice in the department of five-star hotels. There is in fact, so much choice that choosing a luxury hotel to stay in for however long isn't always a quick decision. If you're daring to step out of the comfort of your own home, away from the staff that know you so well and into the hands of hotel staff that aren't as well informed, the hotel needs to deliver everything you require, and more. An essential combination of home comforts, incredible service and a delicious range of cuisine, is what makes a five-star hotel truly memorable.
Here are some of our top choices for five-star hotels, to help with your decision.
1. Shangri-La Hotel at The Shard London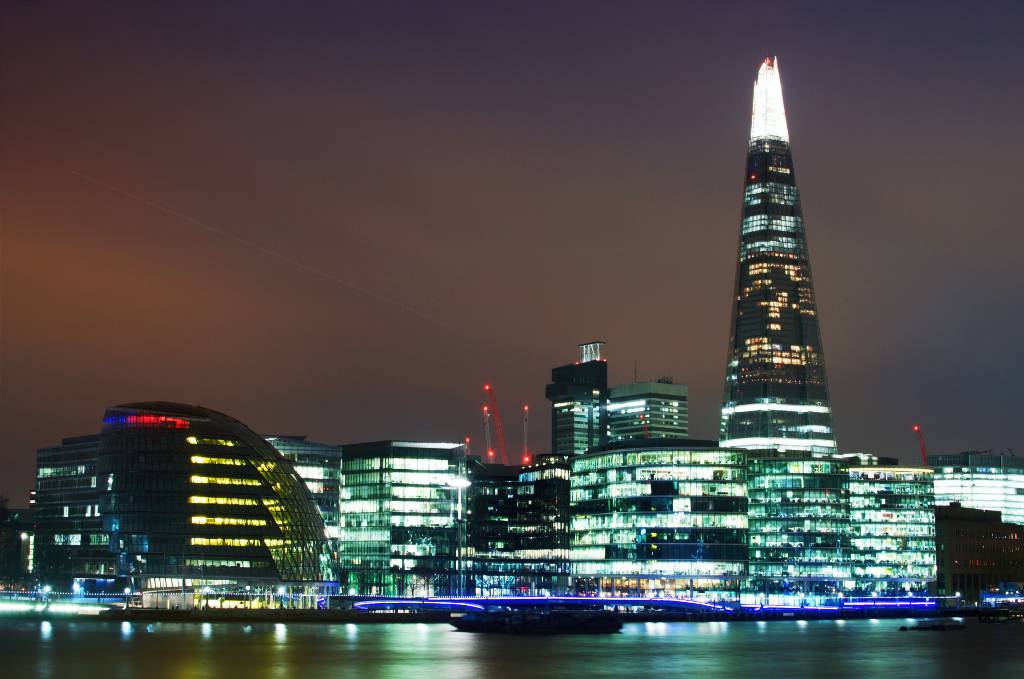 Rooms and Suites
At Shangri-La Hotel, you will feel on top of the world, literally. Located at one of London's defining landmarks, The Shard, this hotel offers unbelievable views of the city. The deluxe rooms have been crafted with a stylish oriental design in mind, plush interiors and extremely comfortable beds. They all feature en-suite bathrooms with under-floor heating, Acqua di Parma bathroom amenities, and floor to ceiling windows. Why not take a relaxing bath, sip on some refreshing bubbly, and nibble on a macaroon or two while appreciating London for all of its glory? From these heights, you will see the capital in a way that you have perhaps never seen it before. It is a once in a lifetime experience, as you are able to notice every detail of this bustling city from a completely serene setting.
The hotel's 17 signature suites have a personal butler service and provide simply unparalleled views of London's landmarks that only Shangri-La can provide. Additionally, their substantial selection of 185 rooms means you can hand pick a room that caters for your preferred viewpoint of the capital. Deluxe City View rooms have northerly and easterly facing views, Superior Shard rooms face south towards Surrey, Sussex and Kent, Iconic City View rooms have panoramic 180-degree views, and the Premier City View Rooms survey some of the City's most distinctive buildings.
Restaurants and Bars
Coupled with six restaurants and bars such as TING and Bar 31 that serve mouthwatering dishes, beautifully crafted cocktails and state of the art services for social gatherings, diplomatic and international business events, Shangri-La knows how to provide luxury like no other establishment. Even if you spend just one night in this incredible hotel, it will surely be one of the most memorable experiences of your life that you'll be raving to your friends about for years to come.
2. Claridge's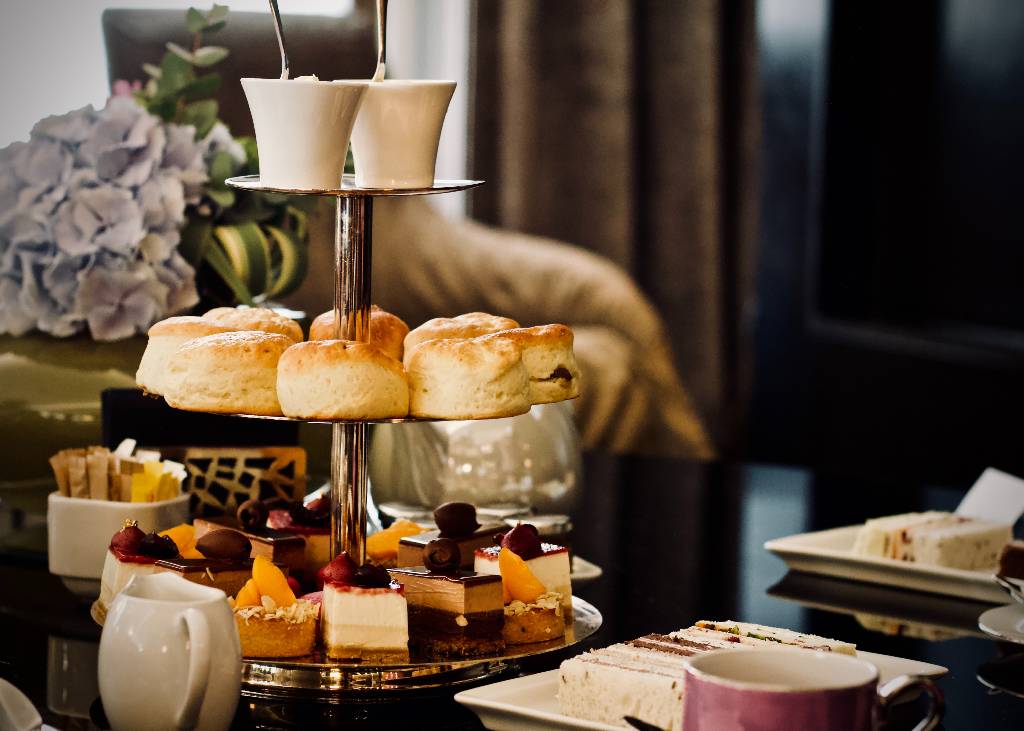 A Glamorous Establishment
"I'd rather go to Claridge's than heaven when I die", were the words of American actor Spencer Tracy, after he visited the hotel in the 1950s. His description perfectly sums up how you will feel after a visit to this esteemed hotel. Claridge's has often been thought of, not only as one of the best hotels in London, but one of the best in the world. Known as a byword for luxury, Claridge's has been one of the most glamorous hotels in London since its establishment in the 1800's. A flocking ground for royalty and A-listers to come and party until the sun comes up; Claridge's famously played host to Kate Moss's exceedingly wild 30th birthday celebrations, where acts of debauchery were in full swing all night long. You too will feel like a celebrity, as you walk in the shoes of members of Kate Moss's inner circle, and movie stars such as Katharine Hepburn, Cary Grant and Julia Roberts, who have all graced this infamous hotel with their presence.
Art Deco Rooms and Suites
Claridge's has retained its untouchable reputation for decades. Dressed head to toe in an impeccably stylish art deco design, every room and suite is luxuriously spacious, furnished with rich materials and fabrics, and simply oozing with class.
Christmas at Claridge's
If you stop by Claridge's during the festive season, the lobby will be adorned with a magnificent Christmas tree that is annually designed by household names such as Christopher Bailey for Burberry and John Galliano for Dior. This is a spectacle not to be missed.
The Fumoir Bar
When it comes to drinks, the glamorous Fumoir Bar is always on hand to offer up their impressive Champagne list and rather exclusive choice of nibbles.
Afternoon Tea, Restaurants, Health Club and Spa
Equally as enjoyable, is Claridges afternoon tea service. Their delicious selection of finger-sandwiches, pastries and wide range of teas are hard to say no to. Additionally, their interactive dining experience will give you a fascinating insight into what it takes to conjure up the level of excellence served up in every dish at the hotel's several restaurants. If you're in need of some down time, take a visit to the health club to work out and let off some steam with the Mayfair skyline as your view, or rest your body and mind at the spa, and indulge in some of the most relaxing, nourishing treatments.
At Claridge's, the hotel's staff are often referred to by visitors as 'extended family', as this dedicated team are always on hand to cater for everything, and everyone. They believe that the minor details are just as important as the larger ones when it comes to their guests. They have everything you could possibly need at their fingertips. From little perks such as a personalised bathrobe, to the bigger asks such as offering babysitting services and on-call doctors in your moment of need, or space for your business meeting, presentation or even wedding, Claridge's is guaranteed to deliver for every necessity and desire.
3. Corinthia Hotel London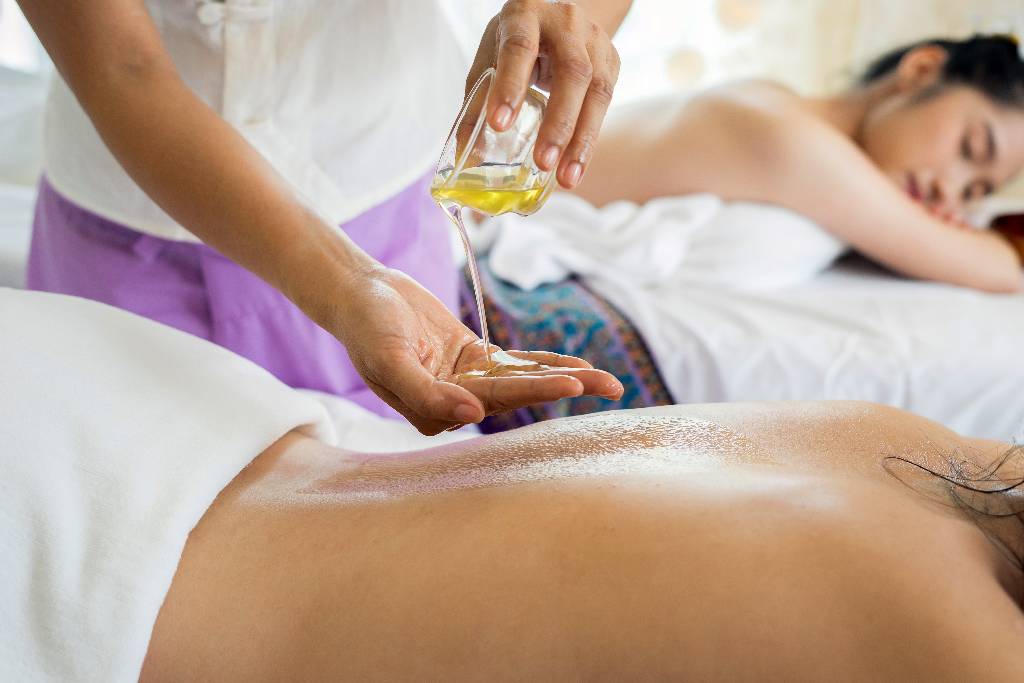 Corinthia Hotel London is part of a prominent collection of hotels scattered across some of the world's most popular destinations such as Prague, St Petersburg, Budapest and Malta. London's Corinthia is situated between the capital's most prestigious areas: Trafalgar Square and Whitehall. A stone's throw away from a multitude of luxury shops, activities such as The Thames Boat Tours, bars such as The Covent Garden Comedy Club and venues such as The Playhouse Theatre, there couldn't be a more convenient place to stay if you want to really experience what London has to offer.
Penthouses, Suites and Rooms
The hotel however, stands on its own even without its prestigious location. With a whopping seven penthouses, 51 suites, 225 rooms, an award-winning spa and two exceptional restaurants, there is more than enough to indulge in. If you really want to really splash out, every luxurious penthouse is truly worth its price. Each one is cleverly inspired by creative vocations, designed to inspire their guests, celebrate their individual personalities and bring out their inner fantasy. The Explorer's Penthouse, The Actor's Penthouse, The Whitehall Penthouse, The Writer's Penthouse, The Musician's Penthouse and The Hamilton Penthouse, have all been carefully, thoughtfully orchestrated in different ways, with incredibly chic designs, colour schemes, furniture and ornaments. Every spacious room and suite is also beautifully equipped with the finer details such as fresh flowers, personal shopping upon request, a personal luggage collection, delivery, packing and unpacking service, and a marble bathroom with under-floor heating.
Incredible Service
At this establishment, every member of staff understands that every request should be seen to with the upmost importance and sensitivity, with their 24-hour concierge, in-room dining and butler services always at your disposal.
Spa, Pool, 24-hour Gym, David Galvin hair salon
We simply have to mention that the Corinthia is the home of London's largest spa. Spectacularly designed, the spa's pools have moody lighting, a sleek design, and are complete with an ice fountain, marble heated loungers and private sleep pods for an intimate, peaceful experience you won't find at another hotel in London. The spa offers an holistic approach to wellness and is run by a highly experienced team of acupuncturists, herbalists, personal trainers, osteopaths, naturopaths and spa professionals that provide an impressive range of award-winning alternative beauty and health treatments and therapies to choose from. Not to mention the 24-hour Body Space gym and a David Galvin hair salon on site. Every detail of this hotel has been created with true craftsmanship, ultimate dedication and complete perfection.
4. Nobu Hotel Shoreditch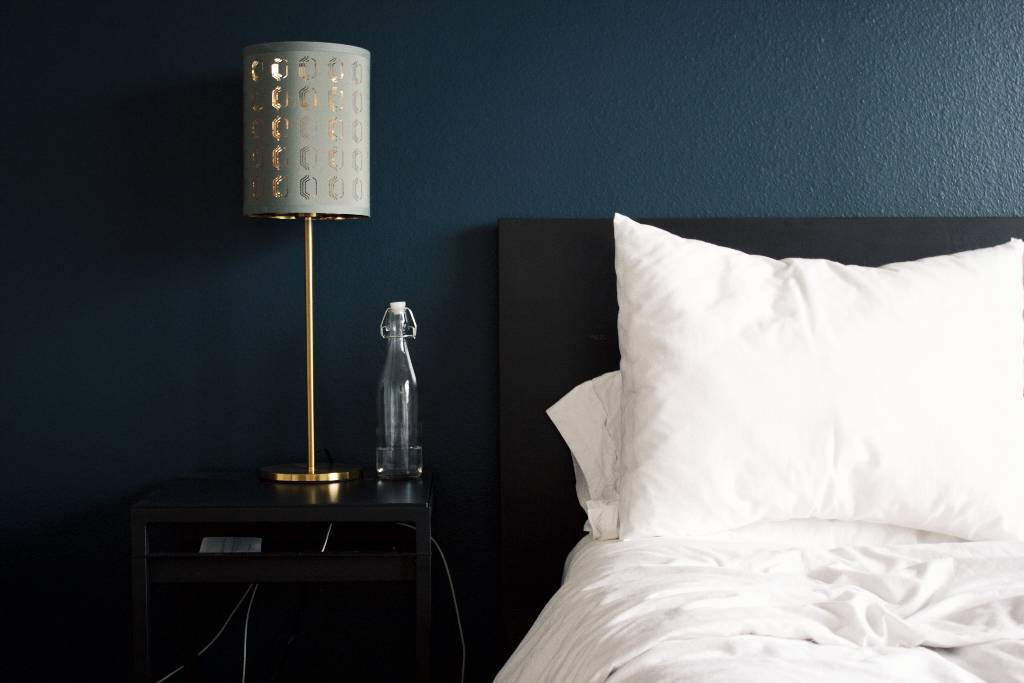 Last, but certainly not least, is Nobu Hotel. With hotels in multitudes of exclusive destinations across the world, such as Barcelona, Ibiza, Chicago, Las Vegas, Malibu, Marbella and Warsaw, Nobu has a very distinctive ambience running through all of its hotel chains, which seems to keep its customers coming back time and time again to have an experience that simply can't be found elsewhere.
This hotel harbours a completely different vibe to our other choices, but is one of the city's chicest hotel's to stay in. Nobu's London branch is set in set in the hip area of Shoreditch, and combines a key Japanese influence with the arty, vibrant atmosphere of the east end of London, to create a completely individualistic setting. Surrounded by buzzing nightlife, Brick Lane less than 1,000 yards away, and Central London not too far either, there certainly isn't a shortage of things to entertain around Nobu.
Rooms and Suites
Upon entering the hotel, you will feel completely calm, as from start to finish the staff are on hand to reassure you that they have your every need under control. The hotel has a generous selection of 148 guest rooms and suites to choose from, which have all been adorned with an ultra-cool, minimalist design, soft furnishings, stylish textiles, and shades of mostly grey, white and black. These modern abodes are complete with floor-to-ceiling windows, a walk in shower, a mini bar, a study & dining area, a 55-inch TV with Apple TV, Bluetooth and screen-mirroring functionalities, and a twice on a daily basis housekeeping service. Extra thoughtful touches are also provided, in the form of a traditional Japanese tea set and custom-made yakata robes waiting to be worn on your arrival, infusing the beauty of Japanese culture into your experience. Every room provides an extremely restful, satisfying experience.
Spa and Restaurant
Along with Nobu's distinguished interior and exterior designs, and incredible spa and wellness centre that offers soothing treatments to add to your stay, many consider the Nobu cuisine to be the real star of the show. Created by Chef Nobu Matsuhisa, this iconic menu has been perfected to delicious excellence by years of experience, and will introduce you to new levels of culinary perfection, with an assorted range of Japanese dishes that all live up to the distinctive 'Nobu Style' that can be recognised worldwide at all Nobu venues. Nobu is a global success, a major hit in London, and with this level of fineness, it's not hard to see why. This flawless hotel is at the top of its game.
Which Hotel Will Receive Your Booking?
What is it that makes a hotel truly worth those full five-stars in your eyes? There are multitudes of these establishments in London town, but which one will be receiving a booking from your credit card? Perhaps it will be The Corinthia, where you can stay in a suite surrounded by elements that inspire you, and visit a masseuse that you know won't fail to relax your muscles after a stressful day. Or Nobu, where you can immerse yourself in what the East End has to offer, while socialising in your stylish abode. Maybe it will be The Shangri-La, where your bubble bath will come with a view, and going to sleep will feel like floating on a fluffy cloud. Or even Claridges, where you will feel and be treated like complete royalty. Whatever your choice of hotel, whether it be glamorous, old school or modern, you can't go wrong with Listique's choice.
For A Longer Stay In The City: Listique's Recommendation:
If you're ever looking for a home away from home for a month or two, we recommend you stay at Little House Apartments in the heart of Mayfair. At this luxury location, you will receive the same treatment as you would at our choice of five-star hotels. Spread between four floors, the apartments are gloriously spacious, complete with a kitchen, utility room, bedrooms with adjoining bathrooms, a guest W.C and terrace. Little House Apartments are available to rent for an extended period of time, allowing you to enjoy the whole of Wimbledon season, or experience everything that the Christmas period in London has to offer. You will also have access to the restaurant, private members club and bar.