By Emily Gray
Published 29/08/30
Since it started in 2012, the Concours of Elegance has brought together a collection of the world's rarest cars for a stunning three day display of luxury innovation and automotive magic and it's almost time for the 2021 edition.
Taking place at Hampton Court Palace from the 3rd -5th September the event will include almost 1000 cars ranging from 1907 Rolls-Royce Silver Ghost 40/50 'The Silver Ghost' right through to a 2005 Ferrari Enzo and begins on the Friday with a 95th anniversary display of British cars to celebrate Her Majesty The Queen's 95th birthday. Curated by David Lillywhite, editorial director of Magneto magazine, the collection features a different British car for every year from 1926 and the Bentley 4 ½ right up to 2021 and the all-electric Lotus Evija.
Saturday is The Club Trophy, the day when the UK's leading car clubs showcase 40 of the most impressive cars belonging to their members. Clubs are set to include Aston Martin Owners Club, Rolls-Royce Enthusiasts Club and the Jaguar Drivers Club. An independent panel of expert judges will pick a winner, who will then be included in the main Concours event in 2022. And when it comes to choosing the overall Concours of Elegance winner it isn't a panel of judges who decides 'The Best in Show', rather it's the owners who get to vote for each other's cars.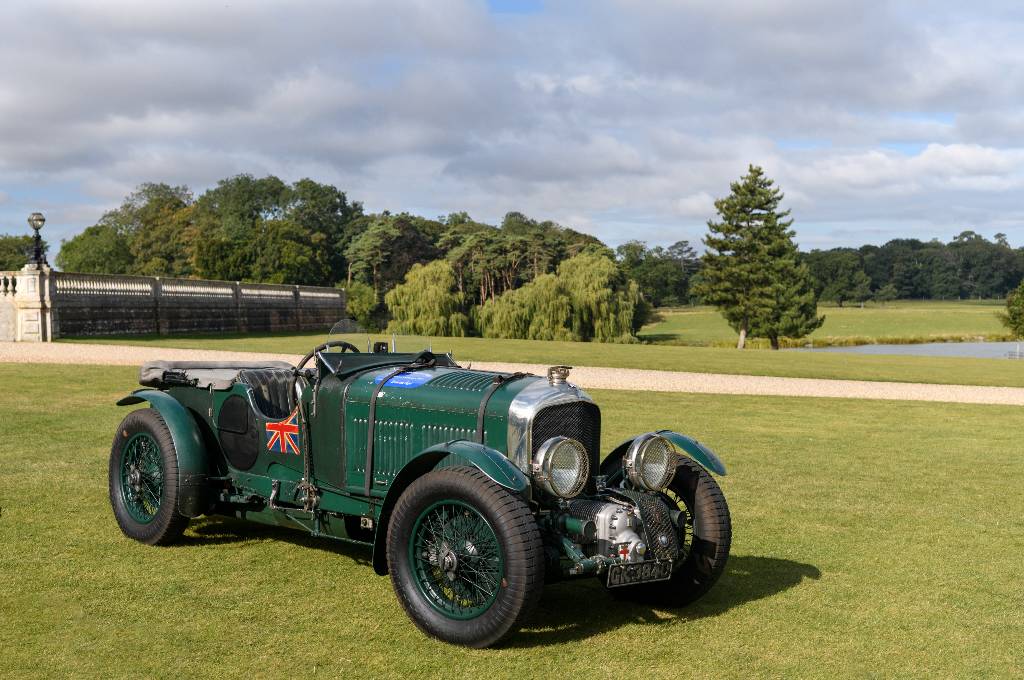 Sunday will see a new Concours designed specifically for the up and coming generation of motoring enthusiasts: The 30 Under 30 Concours. Created by Thomas Reinhold (who will select the 30 cars taking part), the event is for anyone 30 or under who personally owns a motorcar from 1900 to 1999 and is divided into five classes: Pioneer Petrol-heads (1900 -1939), Best of British (1940 - 1979), Italian Stallions (1940 - 1979) French Fancies, (1940 -1979), American Muscle (1940-1979) and Leg Warmers & Spice Girls covering 1980-1999. This year will also see the return of the Junior Concours which successfully launched in 2020. Championing the best half-scale, hand-built pedal, electric and petrol-powered cars, the event is a chance for children and their parents to work together as Works drivers and mechanics and a chance for the spectators to see incredible, intricate hand-built mini cars.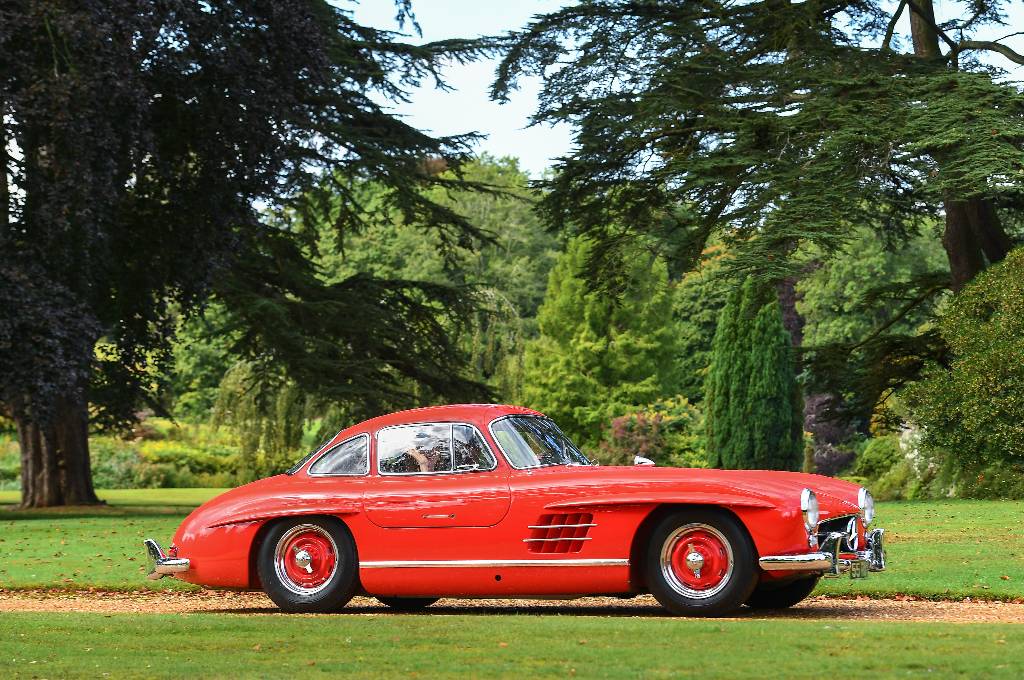 In between viewing the cars, you can sip on Charles Heidsieck Champagne, enjoy a three course lunch made with Royal Warrant Holder British produce and sit down to an afternoon cream tea in the exclusive Concours of Elegance hospitality enclosure located on the East front lawn of the palace. Or for a more understated luxury affair you can pre-order a Fortnum & Mason picnic to feast on in the gardens. We've got our eye on The Fortnum's Feast which includes the likes of chicken liver parfait with port jelly and sea salt cracker bread, chilli and dill prawns with summer slaw and Valrhona chocolate cheesecake with praline, white chocolate and Hereford raspberries. Afterwards peruse the pop-up boutiques, head to the Champagne bar or visit the other luxury partners such as Taylor's Port and Floris.
And if after seeing all the cars has made you decide that you need one, you can visit the Specialists' Showcase where companies specialising in the restoration and selling of incredible cars will be showcasing some of the most stunning cars they have available to buy.
The Concours of Elegance is set to be a marvellous event and a chance to see a stunning collection of cars, so if you haven't already done so, buy your tickets!
Looking for a classic car consultant? Head to the Listique Directory.