With heightened awareness about the importance of the provenance of the meat we eat, the search for London's best butchers to include in Listique's directory was based upon three factors: traceability, professional standards and overall excellence in quality. The upscaling of butchers has been led by this growing consciousness among clients about the sourcing of their meat. Listique's recommended butchers meet the highest professional food safety standards, they follow guidelines from leading charities such as the Sustainable Food Trust and are members of National Craft Butchers. It is a fact that Listique's members still eat meat. However, they want to be sure that it has been produced in a safe environment and in a sustainable way.
Listique-listed butchers: the lowdown
As a luxury directory that finds the very best of London's businesses, artisans and services, Listique can be trusted for recommendations about the best butchers in town. Knowing how to pick the best meat is one part of the equation. Finding the professional meat merchant who can furnish fancy consumers with the fare they seek is another. Listique's curated list of London-based butchers includes those who pride themselves in stocking the most environmentally friendly meat in London, sourced from sustainable livestock that is not mass produced or force fed to fatten more rapidly. We know that Listique members actively seek free range meat for eco-friendly carnivores, factory-farmed meat sourced from ethical farms or organic poultry from holistically managed farms where chickens have freely roamed and pecked the land. Our butchers are of the highest standard and meet all expectations.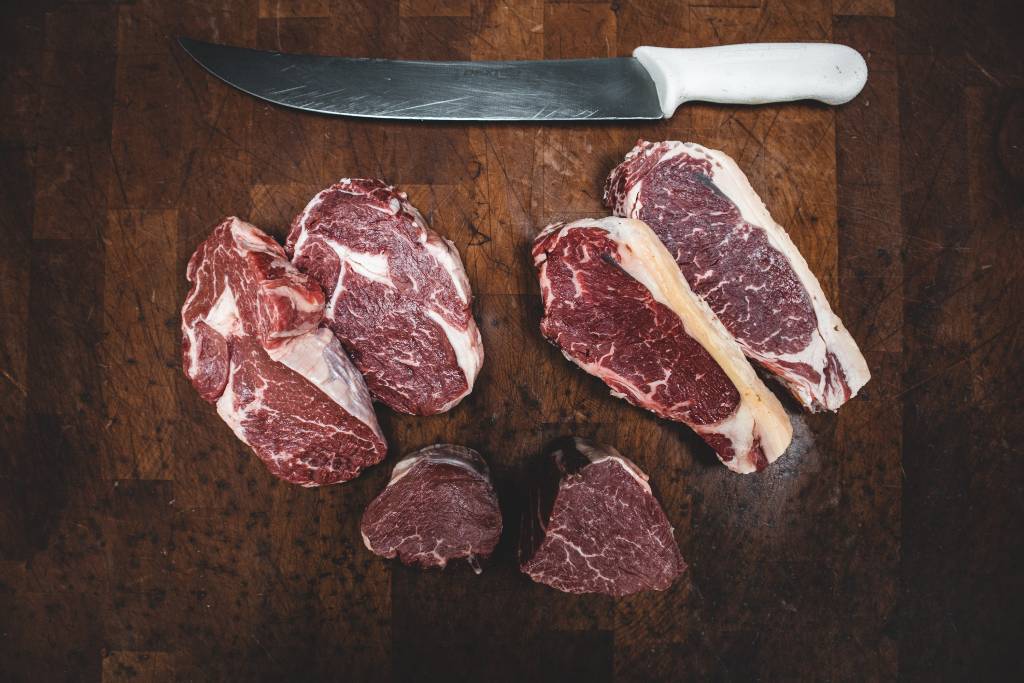 Expect standard cuts of meat for all cultures
Many third culture families are surprised by the very different ways animals can be butchered and sometimes struggle to find a butcher who can provide cuts that resemble ones they have become accustomed to at their previous location. Listique's recommended butchers listen to their customers in order to meet their needs. They show a deep understanding of the differences between French and American butchery, for example, or which beef cuts work best for each method of Korean cooking, for instance.
Turn to Listique's recommended butchers for the best cutlets, chateaubriand, rump, flank, coulotte, top sirloin, ribeye, skirt steak in the capital city. Customers seeking veal escalope and loin chops that are 100% British beef from calves that have been reared with unrestricted access to food and water know that Listique's partner butchers provide all guarantees requested. Look no further than Lisitque for suppliers of sublime pork shoulder chops and belly, sourced from organic or pastured pigs. Juicy lamb T-bone, tenderloin, party rack and leg are available, along with advice on how to cook them. Our butchers show impressive goat meat cutting skills for those who seek cabrito. With an eye on poultry, our recommended butchers source the finest duck and chicken offal for clients, provide organic goose upon order, and also ensure free-range British turkeys are available for Thanksgiving and Christmas meals.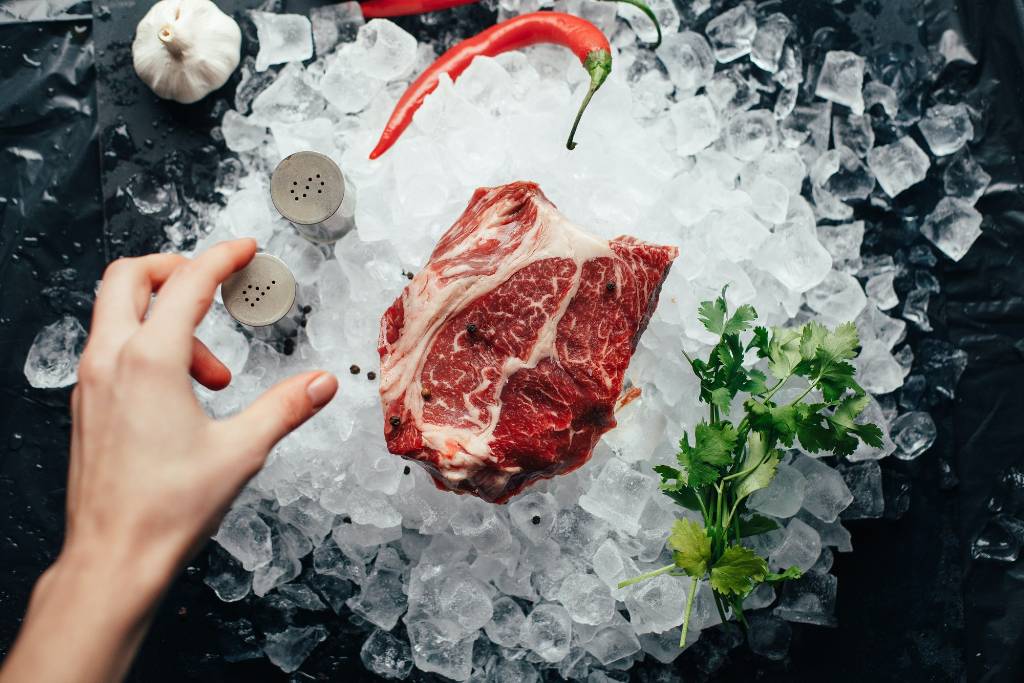 Expect wild meat and game
A growing trend for barbeques serving fresh wild meat of summer game is met by Listique's butchers who can supply upmarket BBQ meat such as wild boar sausages, venison burgers and quails to grill with spiced salt and lemon. The glorious twelfth floods London's top restaurants with birds that have been shot the same day. For customers wishing to enjoy oven ready fresh grouse during the shooting season, plan ahead and place an order with one of Listique's recommended butchers so as to avoid disappointment.
Expect exotic meat
Wild meat is not the only fashionable victual for upmarket BBQs in 2020. High-end foodies have also begun experimenting with camel burgers on their barbeques this spring and summer. Over the past twenty years exotic meat has permeated our collective consciousness and palate. Crocodile, ostrich, kangaroo and alpaca meat are all highly prised for being lean, high in protein and with less fat than beef. These low fat, low cholesterol alternatives to traditional meats are increasingly popular among health-conscious members of Listique. With some meats subject to seasonal availability, Listique's London-based butchers are fully informed so as to create – and manage – exotic meat expectations.
Expect high quality groceries for discerning clients
Partners such as Wyndham House provide bespoke extras for their clients such as marinades, sauces and stocks. They also stock delicious cheese, free range eggs and fresh juices too. All of the listed butchers within our curated directory listen carefully to their clients, meeting demands for extras such as creamy butter, freshly made side dishes, condiments from across the globe, dry rubs and olive oil.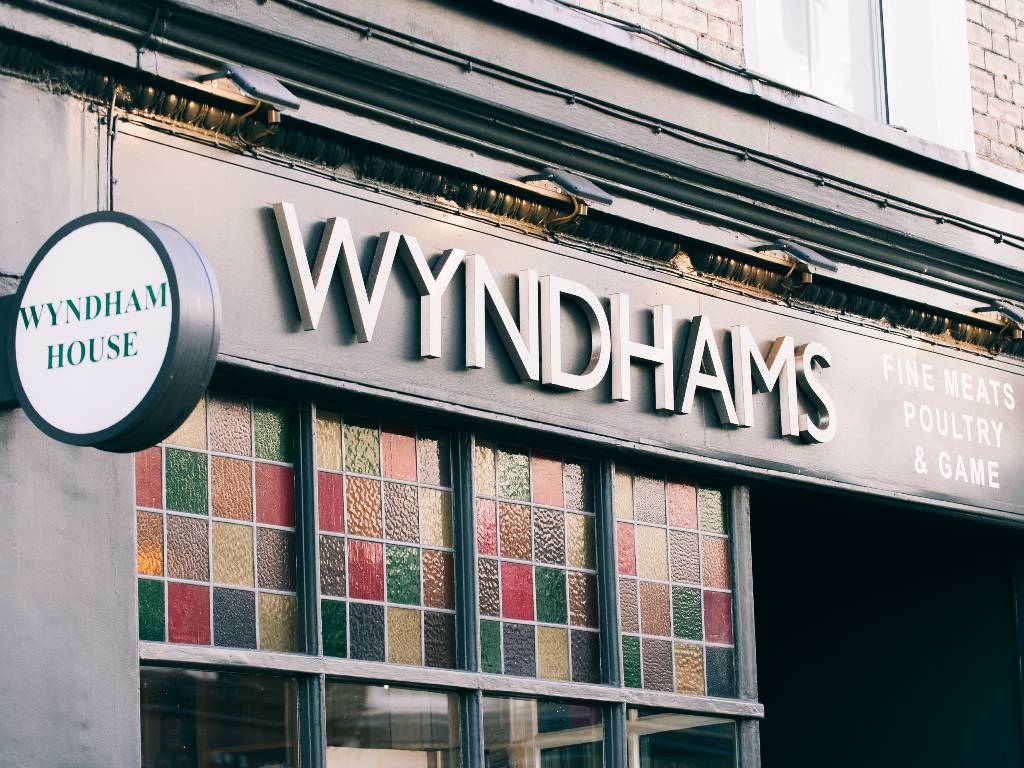 Expect appointments in order to avoid queues
Independent butchers providing high quality, free range meat, poultry and game from around the world have always managed their customers carefully in order to avoid queueing, long before social distancing measures due to Covid-19 made this practice more widespread. Queuing systems for busy customers from UHNW households with specific cuts in mind leads to a win-win situation. Customers can also place orders online, safe in the knowledge that the butcher recommended by Listique will serve them with the best meat in London. Appointments can be sought when advice is required on the right sort of meat for a certain occasion. Our butchers are experts who have been trained in all cuts and who are passionate about everything meat related.
Expect personalized customer service from upmarket butchers
Strong professional relationships are built between client and butcher, with records of previous orders being kept in strict compliance with GDPR regulations in order to satisfy future petitions from the same customer. Cultivating relationships with customers, providing timely advice, making suggestions, these are some of the key factors that distinguishes butchers listed by Listique. Holding a private account with a trusted traditional butcher cultivates close bonds between supplier and important households. At Listique we suggest the best butchers for the specific requirements of London's super-rich, where personalized customer service is guaranteed.
Expect dynamic workshops and continued dialogue
Butcher shop conversations are as varied as their clientele. Thanks to listening to their customers and opening up discussions on a wide number of topics, Listique's butchers can dialogue about carving knives, sports diets, special nutritional requirements and such issues with ease. Some butchers invite speakers to give workshops around specific recurring themes such as the moral complexity of eating meat or organize exclusive wine tastings to match a certain meat with the best choice of wine. Other butchers offer sausage making classes, butchery skills, pate making, confit & rillette making classes, and workshops on how to make chorizo, to mention only a handful.
Contact our butchers today with your queries and discuss your wish list with them. Do not forget to mention LISTIQUE for special service.