By Emily Gray
We caught up with award-winning interior designer Sarah Ward, founder of Interiors by Sarah Ward, to discuss the design process, working with her daughter and the exciting plans for the bespoke tableware brand, POSH Trading Company.
Tell us about Interiors by Sarah Ward
I set up by myself thirty years ago creating bespoke designs for the luxury sector. Over the years I have worked for private clients, commercial developers and boutique hotels not just in London but all over the world; from French ski chalets and superyachts to country estates and properties in Cyprus and Malaysia. We've got some exciting new projects in the Carribbean, South of France and Switzerland coming up too.
How do you begin the process when working with a new client?
Creating an interior that is distinctive to each client is key, so before we start to make suggestions we take a lot of time to understand how the client lives, what they like and what's important to them. It can be as detailed as 'where do you put your keys down when you walk in the door?' from this we build a working document to promote further conversation to find out would suit them.
In order for us to create bespoke, thoughtful designs we also have to have a cultural understanding of how people live and we always acknowledge and respect this as really do have a strong commitment to authenticity. We very much embrace our journey with the client from the first step. We see our role as facilitators of beautiful and mindful interiors.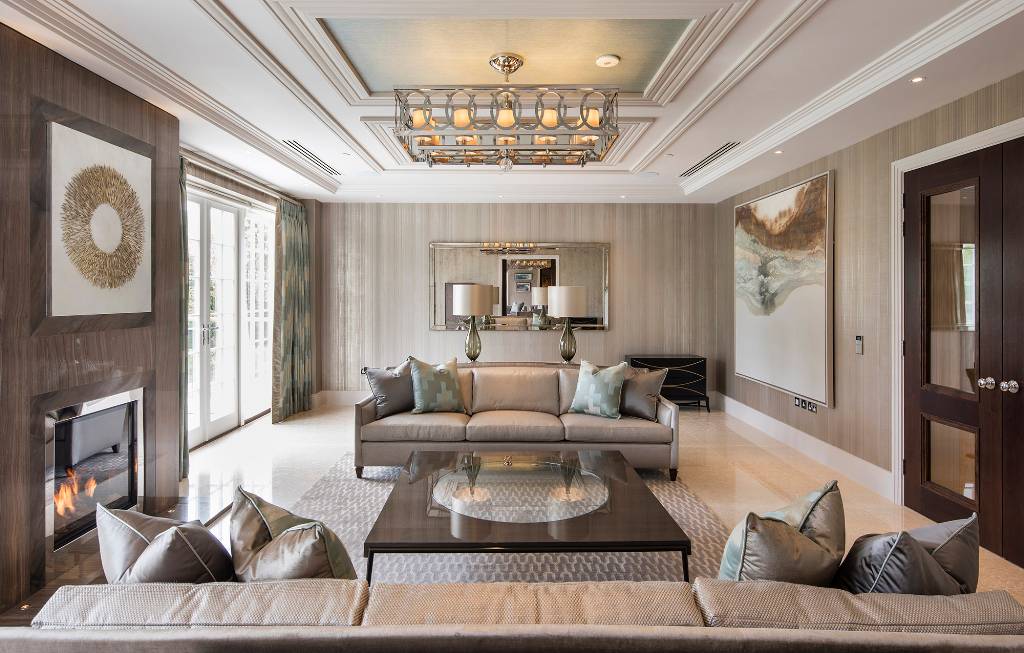 Do you have any core values that you work by?
We know that for our private clients discretion is paramount but for all our clients we always work within our core values of integrity, humanity and imagination. Sustainability has always been important to us too, we always try to work sensibly so we don't waste things that a client already has if we can just reimagine or reupholster things easily – this is where imagination really sets us apart.
Your daughter Rosie is now part of the team, how is it now that it is a family-business?
When I first started, I set it up solo but Rosie always had a natural flair for design and would often come to work with me to see what was going on. Seven years ago she joined our team and has risen up through the ranks to become an Associate Director. Our mother-daughter bond adds a different aspect to our business, clients can see our close partnership and how we innately understand each other which is something they like and value. And Rosie brings a new perspective to the company, I like to think of it as classic design through a contemporary lens.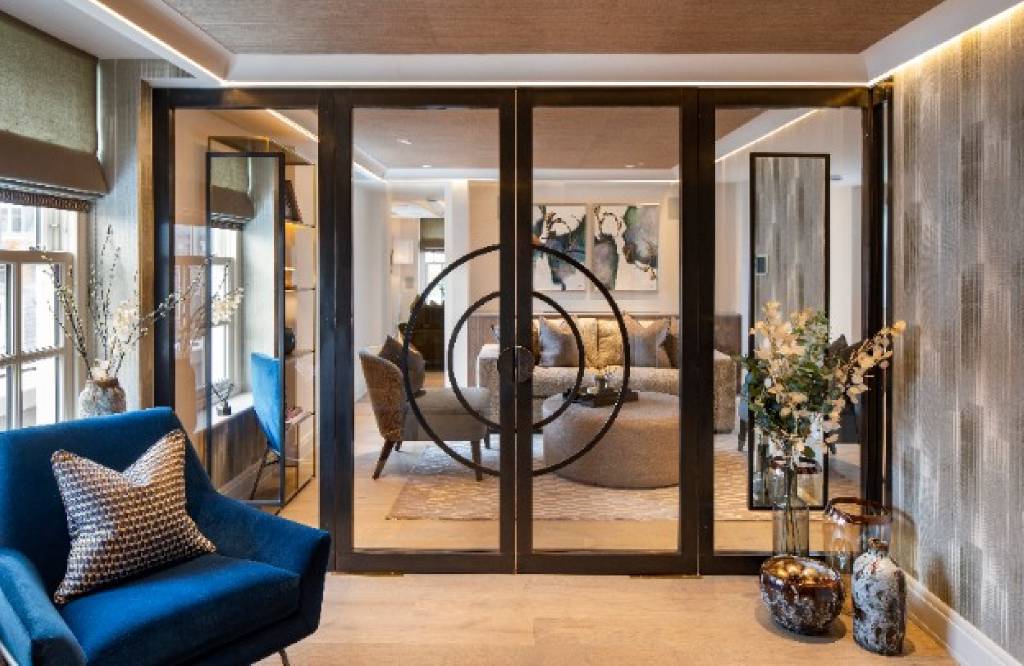 In 2015 you launched POSH Trading Company specialising in bespoke, luxury tableware, how did this come about?
I've always been a gatherer of people and appreciate and enjoy sitting around a table with my loved ones; both friends and family. Table scaping has evolved so much in the last few years and I think that decoration is all part of welcoming people and valuing them - I'd much rather eat supper on my lap than on an undressed table! I also took inspiration from my love of travel and my childhood growing up in the Far East. On a trip to Vietnam I saw the silver lacquer finish that we now use on our products, I loved the way it was used in interiors and thought it would make great tableware collection and so the idea for POSH Trading Company was born. As for the name, the story goes that the more well-to-do passengers travelling to and from India used to have POSH written against their bookings, standing for 'Port Out, Starboard Home' indicating the more desirable cabins, on the shady side of the ship – with so much of my inspiration coming from the East, it was an instant connection for me.
What were the next steps?
It took us two years to research and develop a product that not only featured the genuine silver leaf and lacquer finish but also matched the criteria needed for a product that is used around food. During these two years we re-visited Vietnam to find the right craftmakers who could not only understand the quality of the product I envisaged, but also adapt to the quantities that were required, which resulted in some rather funny stories along the way, such as when we couldn't find a bridge en route to an artisan factory and ended up on a two hour cargo ferry surrounded by chickens…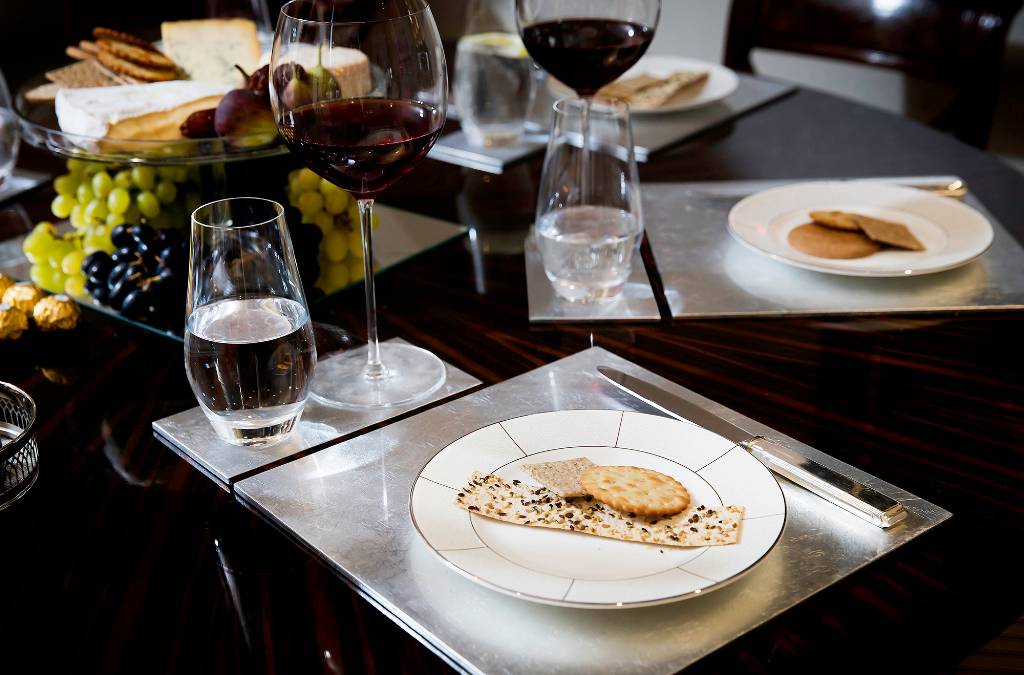 Your tableware comes in seven colours, as well as 18kt gold leaf, how do you choose the colours?
Working in interiors gave me the confidence and understanding to choose colours based on what I thought would work well together rather than using any set science – I've been hosting my family, which is rather large, for the last 30 years, so it was an instinctive decision! Since the launch we now know that red is very popular in the Chinese market and in the UK Christmas market, whereas gold is very popular in certain hotels and with our customers based in the Middle East. We've also launched a range of faux skins including Shagreen, lizard skin and crocodile skin, which people love.
Do you also have bespoke options?
Yes, we can create bespoke items for brands and companies or we can make bespoke variations of our products by adding logos, monograms or custom colours. They're particularly popular as special corporate or personal gifts. Our trays and bathroom range are big sellers with hotels so we've created them in quite neutral colours as we know that hotels like to add their logos and small details to make them unique. The range is specifically designed to be adaptable.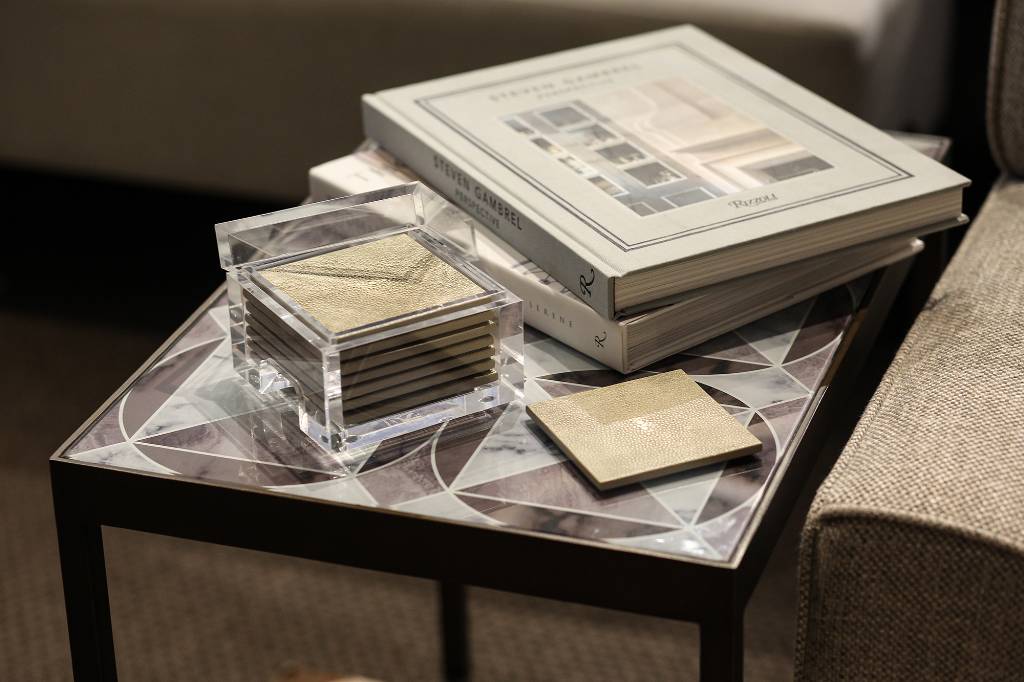 What's next for POSH Trading Company?
We're constantly researching and developing the POSH product and, in addition to our new bathroom and desk range, we're going to be launching a range of exquisite rattan mats and acrylic trays which I'm excited about!
You've recently collaborated with Country & Town House to create The Connected Series, can you tell us more about it?
It was born out of this whole period of lockdown, we wanted to keep designers connected and supported so that we're together, even if physically we're apart. The weekly webinars are great because clients, suppliers and other designers can engage with the thoughts of key individuals in the industry. It's rather like the audience are eavesdropping into the conversation between the panellists, overhearing their thought and views of real insights into the design industry with anecdotes from experiences and learnings along the way, it is a way to keep us all together. We'll also be live at Decorex, the industry interior design show this October at Olympia.
Click here to find out more by Interiors by Sarah Ward and POSH Trading Company